Rumor has spread that we are / were living on Mauritius. Since TUI and Rainbow Tours fly directly from Poland on a regular basis I am getting questions about when, how, what etc? So here is your FAQ and a (not so objective) guide.
1. When to go and how to get there?
You can visit Mauritius all year round. July and August are a little cooler (means 20-24 Celsius degrees) while the peak of hot season is January and February (40+ degrees scored this year). November to March is a cyclone season and while living on the island we had two… pass us by. December is very popular with many Europeans escaping winter so if your budget is very tight, book early. You can find last minute tickets or places to stay on Airbnb in both luxury and budget options but it takes time and research if you wait till last moment. Between November and March you have charter flights and you could find tickets below $500. Other than that you could come with a regular flight via Dubai, Frankfurt, Paris, Nairobi or Johannesburg. The connection via Dubai was the best one for us. Tickets were not that expensive and a 6+6 hours flights with a 3-hour stop-over are very convenient. And the comfort of Emirates planes!
2. Is it safe?
Mauritius is considered one of happiest and safest places in Africa. You do not need any special vaccinations, nothing. No tropical diseases. They make efforts to ensure visitors do not bring anything with them. After getting a stamp in your passport you go through medical check at the airport (infrared cameras to see if you do not have fever). On entry you will get two forms to fill: white one – write why are you coming and where you will stay; the yellow one is a medical form – you have to list all countries you visited in the last 6 months. If any of these countries has malaria risk, you may expect someone to call you and ask if they could come and do a malaria test for you.
There are almost no dangerous animals. Close encounters with some may be painful but not deadly. Stone Fish is the only dangerous creature – one of the most venomous fish in the world. There are spiders (quite big and ugly but not dangerous) and other multi-legged creatures (including scorpios) but you will be really lucky to see even one on a 2-week holiday. Expect some mosquitos and cute little geckos everywhere.
3. Euros, dollars, yen. Shopping.
Mauritian Rupee is the official currency of the country. We use a rough conversion rate of 10:1 when calculating the cost in Polish Zloty, i.e. a pound of lychee costs 200 rupees so about 20 zlotys (or $5). You can bring euros or dollars with you but keep in mind there are not so many currency exchange points and they are open business hours only (Monday – Friday, 9 a.m. to 5 p.m.). In most shops you can pay with your card and there are plenty of ATMs, so if your bank is not charging excessive currency exchange fees you'll be fine with plastic-only. Shops are usually open till 6-7 p.m. every day except Sundays where they close around 1-2 p.m. They have everything you need although pricess are on average about 20-25% higher than in Poland (quite normal for an island though). Some things are relatively cheap, others absurdly expensive but you have to remember that local economy is based on sugar cane and everything else has to be shipped from elsewhere. Other than shops there are many stalls with fruits and street food serving creole, chinese or indian cuisine. Yum!
4. Transportation
We drive on the left side of the road. The roads are rather narrow with no roadside. There are many mopeds, bikes and other small vehicles. If you are not an experienced driver, driving after dusk is a challenge. You could rent a car from Ajay for about 2000 rupees per day + deposit, with exact price depending on the make of car and rent duration. You could also rent a car with a driver – similar cost but you get a guide as a bonus. The cheapes way is to use public transport. You can get almost everywhere by bus and enjoy local folklore. Hitch-hiking is also quite popular, especially along coast roads.
5. Where to live?
The island is an oval of approx. 50 by 70 kilometers. You could get almost everywhere in 1-2 hours max. The airport is on the south-eastern edge. The weather can vary significantly depending on where you stay. There are places with rain almost all the time and those with an average 300 days of sun every year. The key rule is – the wind blows from the east so east coast is windy. This wind brings clouds which tend to stick to each other over the centre of the island and get stuck there above the mountains. This is why the centre of the is colder and gets more rainfall than the rest. West coast is less windy and very, very sunny.
So starting from the north:
Grand Bay / Pereybere: the Grand Bay in the north is a popular tourist spot with many resorts and other accommodation options. For me the best diving spot too. The public beach is rather small but just next door you have Mont Choisy beach – one of the most beautiful. 4 kms north-east you have Pereybere public beach and then Cap Malhereux (newly renovated, which mens you have a nice pavement to access it, a parking, toilets and showers). There are two shopping malls in the area. Due to the fact that this is really the tip of the island, you will have to drive far if you want to visit other places but those living there say they really like it. We stayed in Cap Malhereux for the first month and I have a lot of sentiment to this area.
Flic en Flac: Beautiful, long beach (probably the longest on Mauritius) with many budget stay options as well as more expensive holiday resorts. Many cafes and restaurants (including our favourite Zub Express), shops and a mall in Cascavelle just nearby.
Tamarin / Black River: There are many expats living in this area but there are also hotels as well as private rooms available. There is a very nice boutique hotel The Bay on the beach, as well as some cosy and pleasant apartments on he beach front. There are also two public beaches:
Tamarin Bay – no lagoon a little windy, great spot to practice your surfing skills, soft, dark sand. You can walk to Flic en Flac from there and it takes ~1 hour.
La Preneusse – was regularly damaged by sea currents and local authorities tried to protect it. Unfortunately it did not work well and after 6 months the waves unearthed big sand bags and some plastic that was meant to stregthen the beach. If you like long walks, you can go from La Preneusse to Tamarin Bay but it is quite a long walk and there are not so many places where you can go back to the main road – there are private properties all along the beach.
Le Morne: This is one of the most beautiful spots on the island. 3 public beaches in between luxury resorts. There is a small restaurant on the first beach, great food but watch out – they close at 3 p.m. and by the end of the day the choices can be limited.
What to do?
Run, jump, fly and swim – Mauritius is a perfect spot for sunbathing but even better if you prefer to spend your time actively. Diving is at the top of the list but if you are afraid of going underwater then snorkeling is a must. Somtimes you need to swim really far from the beach but the lagoon is often not deep (like knee-deep sometimes). Sea means also dolphins and whales. Spotting whales is not easy but doplhins – you can go and see them every day. You have to show up around 6-7 a.m. to embark on a boat and go where they currently are. You can jump in the water and swim with them. This is an amazing experience. Every single time. Afraid of water and you prefer to stay on the surface – try kayaks and SUPs. If you stay within the lagoon it is like on a lake, the surface is flat with almost no waves. You can also rent the transparent kayaks and peak under water through their bottom (I wrote about this here).
Given that the roads are very narrow, cycling is an option for the brave but becomes more popular. You can also go on a hike and climb a few mountains. Apart from Le Morne I recommend Tourelle du Tamarin oraz Black River Peak.
The north
L'aventure du Sucre (or the Sugar Museum) in an old factory is really worth visiting. The history of the island is in fact the history of sugar cane so in the museum you will find a lot of information about history of Mauritius as well as its main export commodity. Just next door there is Pamplemousse Botanical Garden – beautiful, especially in spring. Then you can go to Cap Malhereux and see the small church with red roof. For sunbathing either go to Mont Choisy (mentioned above) or Trou aux Biches. There is also a sea aquarium nearby, quite small but fun for kids and if you are not diving this may be the only way to see Stone Fish. It is really a 1-day trip including stay on the beach.
But, when you will be on the North, you really, really have to try diving. It is amazing with crystal clear water, no currents and lots of sea life. Moreover there is Mr Wojtek who has been living in Grand Bay for 20 years and runs a diving school. If you bring polish sausages …… you get a bear hug for free.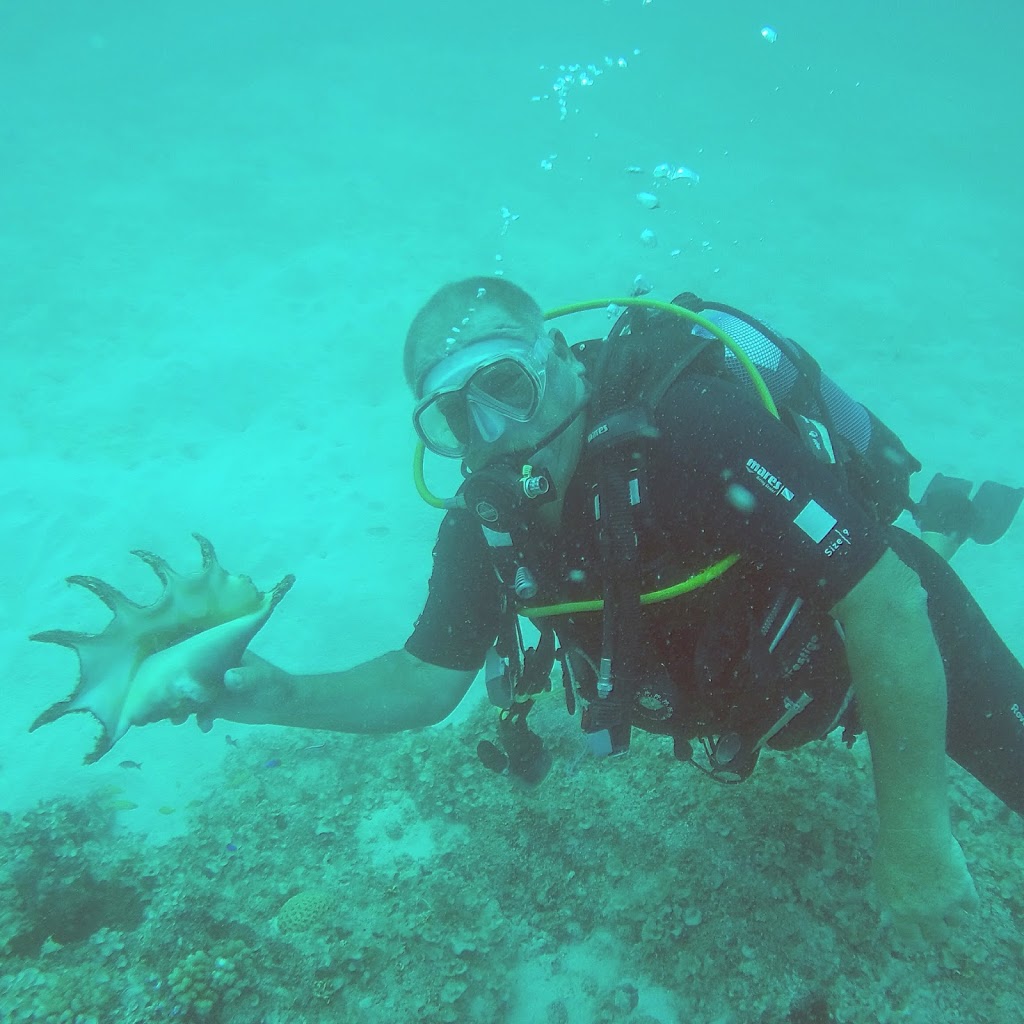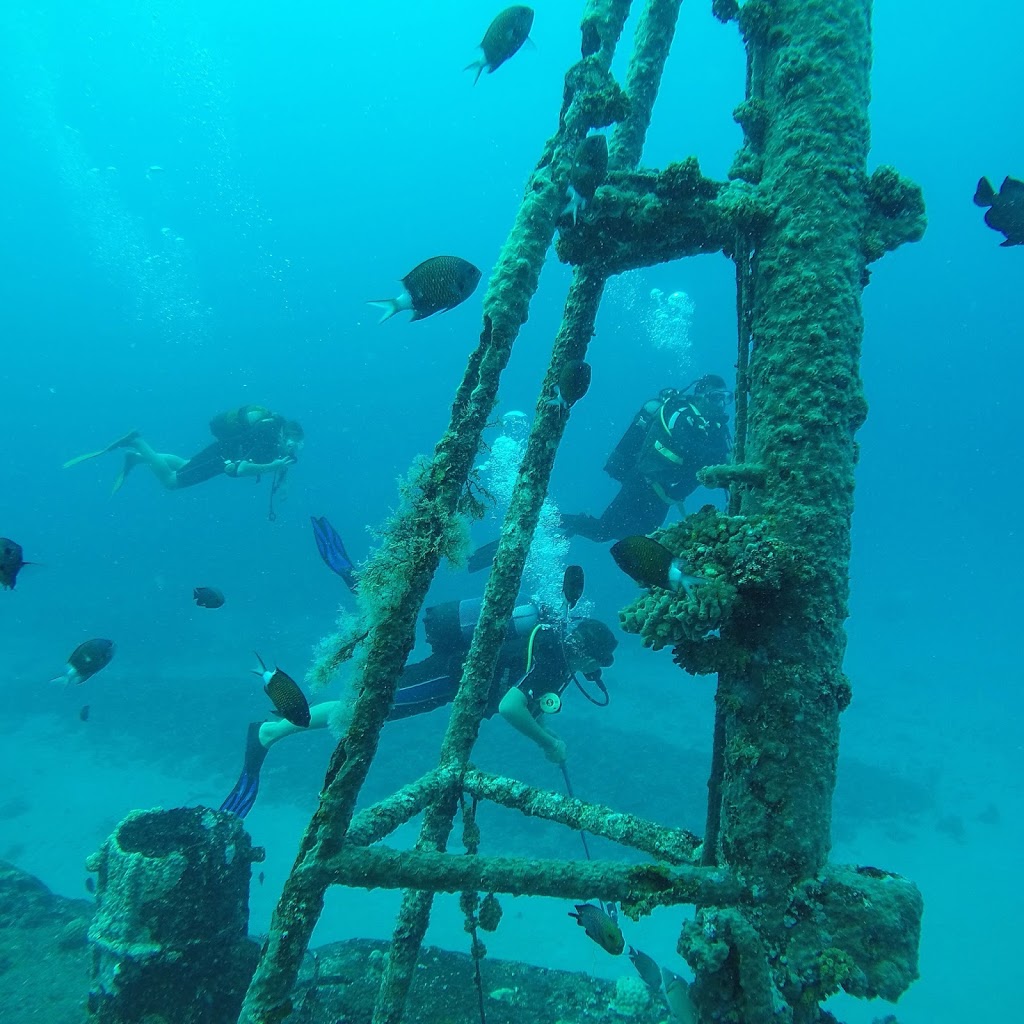 Port Louis
In my personal ranking Port Louis is not really a must-visit attraction but in case you happen to be there, take a walk along the Caudan Waterfront – it is a promenade with shops and restaurants. There is Blue Penny Museum at the end of it exhibiting the most expensive mail stamp in the world and a handful of details from history of post on the island. Not so far away there is also The Natural History Museum, 4 small rooms, free entrance and quite an interesting exhibition. On the opposite side of the street there is a small park with my beloved banyan trees.You can also visit the bazaar, climb the citadel hill or the hill near the Marie Reine de la Paix church to enjoy a beautiful view of the city.
The West
Going south from Port Louis you must pass Albion, with a lighthouse standing on a cliff. Nice place for a short break and a landscape so much different from typical beach / sand / palm trees you would expect on a tropical island. Just make sure you have better shoes than flip flops. Then between Flic en Flac and Tamarin there is Casela Park – you can watch and feed animals, ride a zipline, canoe, etc. Majority of attractions are targetted to kids.
The South
There are a few places worth seeing on the South but I would recommend not trying to see them all in one day. If you prefer spending time actively, wake up early and go to Le Morne to climb Le Morne Brabant – a UNESCO world heritage site and a peak with maginificient view. The trails is 3 kilometers long and two thirds of it is very easy. Only the last part is narrow, steep rock climbing and there are ropes in few places to help. After going back down, I would recommend staying on the beach and just relaxing or snorkeling (see below). And if you still need some action, take a kite lesson.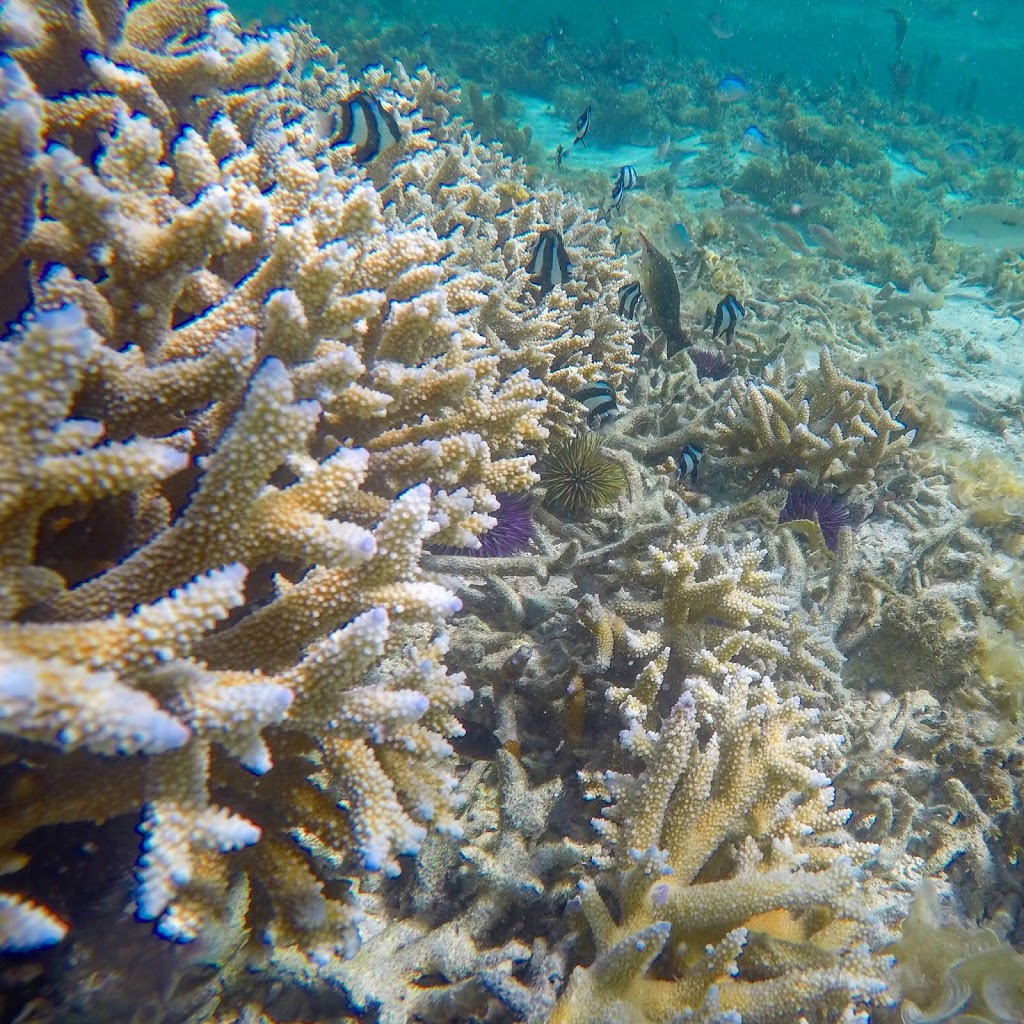 Another one day trip could take you to Chamarel (7 colours of the Earth, waterfall viewpoint) – Black River Georges (just drive through the park and make stops on viewpoints), Alexandra Falls (viewpoint) – Grand Bassin (a hindu temple located by holy lake of Ganga Talao, with great statues of Siva and Kali) – Bois Cheri (tea plantation + tea factory opens for tourists on Wednesdays and Thursdays). At the end, if time permits, I would recommend going to La Vanille and say hello to the big  turtles. It is also worth taking a ride along the southern coast to stop at Gris Gris viewpoint and then west towards Le Morne.
The East Ile aus Cerf is our favourite place. You need to get to Trou d'eau Douce first (ideally before 10 a.m.) then rent a boat to take you to the island. This is a perfect spot for a lazy day on the beach. There is a small restaurant, ziplines, paragliding. South-west is also a home to Blue Bay and bird reserve of Ile aux Aigrettes.
If you need more info, have a look here and here.
Kisses!