California Coast
We left beautiful Yosemite behind and headed towards the coast. First to Monterey because I read somewhere that you can spot whales all year round in the bay. The summer heat is gone, Monterey is cold. Dressed in many layers of warm clothes we embark on a boat and go. Sea lions chill on the rocks and soon we also spot Risso dolphins. Compared to the tiny whale watching boat on Mauritius where we were looking for sperm whales, this one is huge. Two decks, roof with windshields to hide from elements and a lady explainigng everything over the boats' sound system. After one hour of bouncing on waves in the cold, here it is!!! Humpback whale! First a fountain of water in the distance then lazy waving of fins and tail and then suddently this giant jumps out of the water only to fall down seconds later with a big splash. And again and again. Then it just lies on its back and waves to us with its fins. Then jups again. It looks like he is having fun showing off to us. Then another, equally playful whale appears next to this one. My hands are numb in this cold and I am shaking like a jelly but I just keep snapping photos and cannot believe my luck.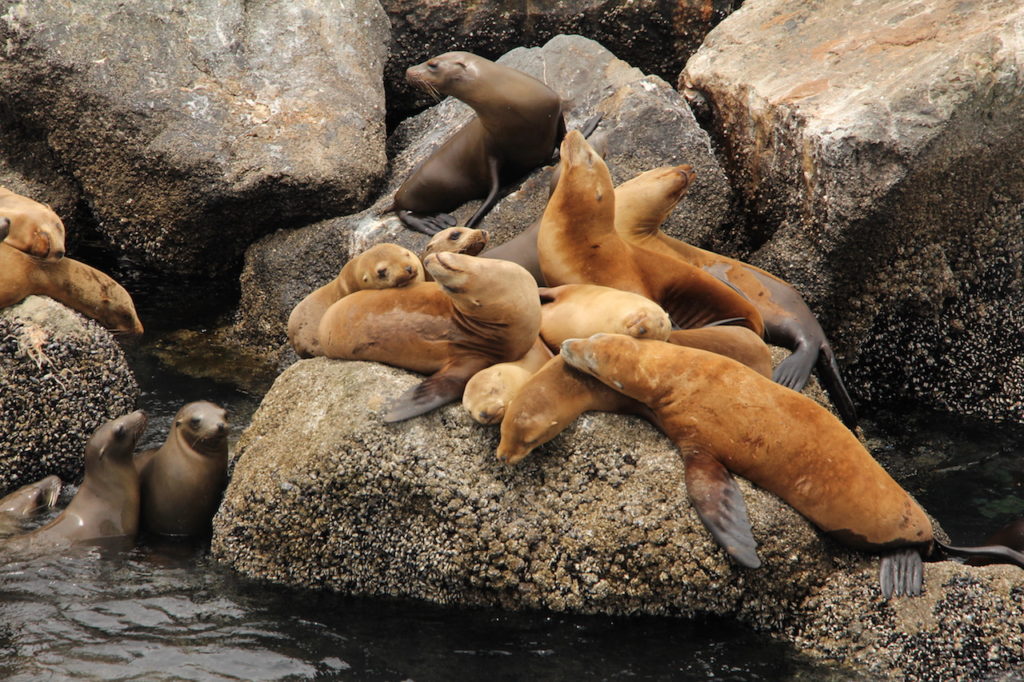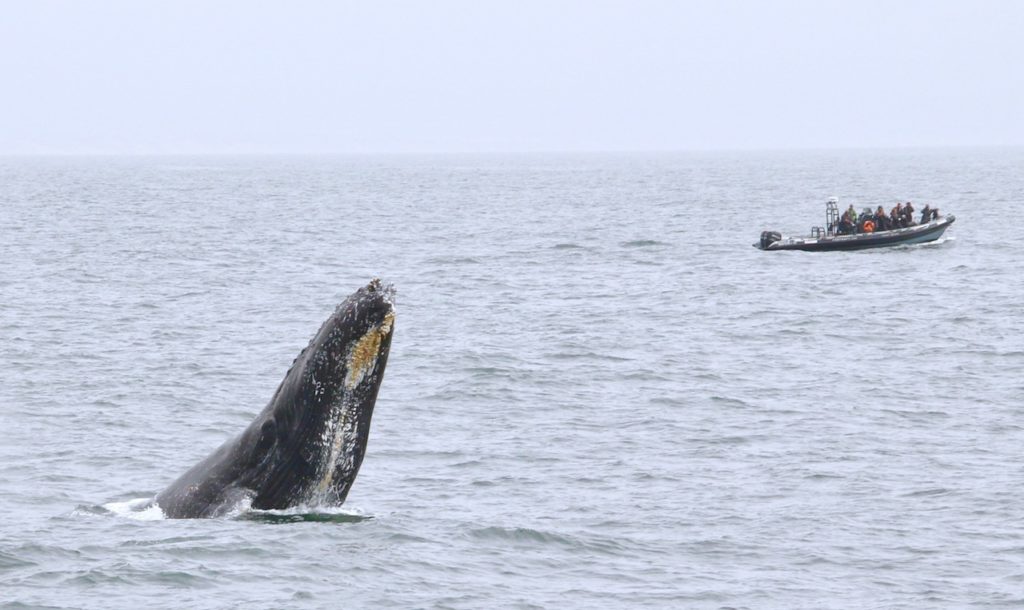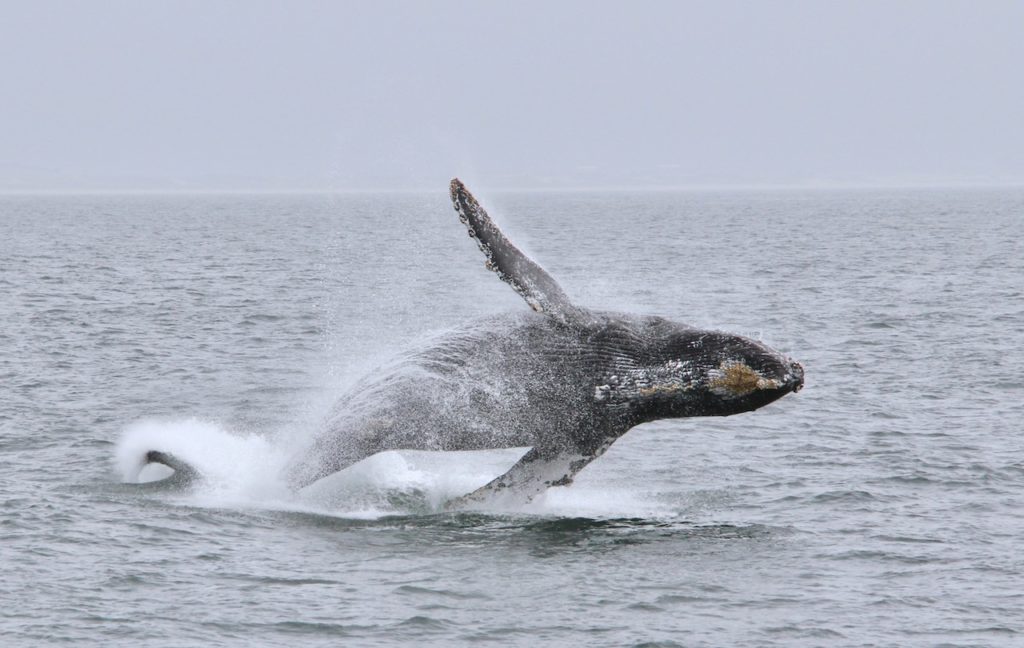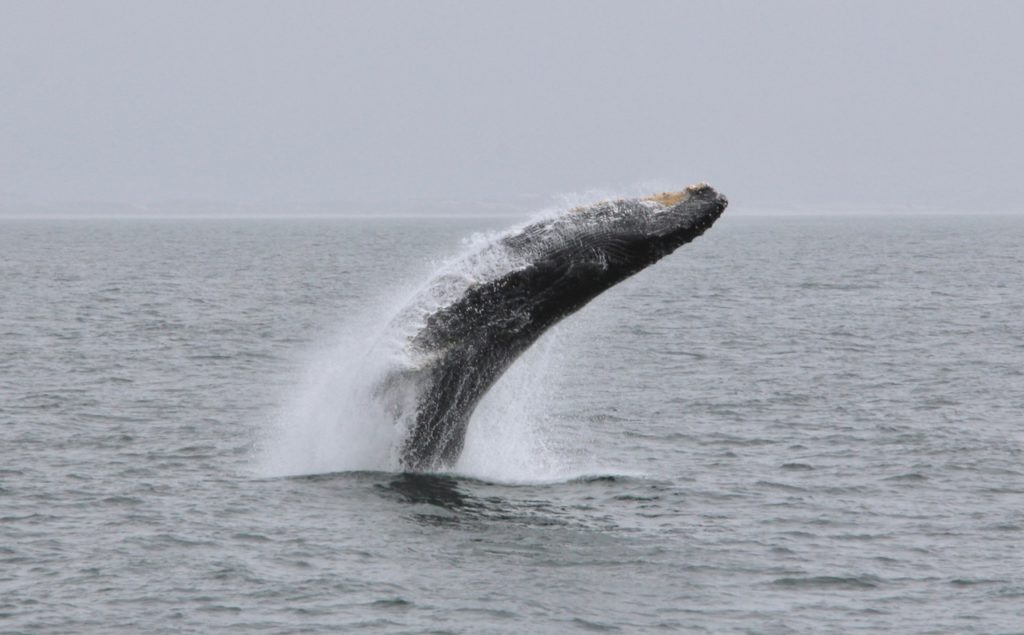 San Francisco is our next stop after Monterey. Initially we considered just skipping it because of the frusrating experience of trying to find a place to stay. Offers like "a camper van or a place for tent in my yard for $130" are just ridiculous and I am not sure whether I should just laugh at it or scream in anger. Finally we found a place so off we went, with little hesitation however having read about the homeless situation in the city.
While travelling the US I realized how many cliches in my head start here. The music and the movies did their job. In the evenings we watch films with Tytus to give him some more cultural background. On a regular basis I build playlists based on places we are about to see. And so we enter the city singing "If you're going to San Francisco, be sure to wear some flowers in your hair…"
San Francisco turns out to be the first US city we really like. Tiny, sweet houses, murals, narrow, winding streets have their charm. A ride on an old tram (while standing on the platform outside of course) is great fun, especially with a truly funny driver (mum, this guy is a little crazy I think but this is awesome!
By accident we also found one of the weirdest shops we ever saw, full of horns on the walls, magic stones, bones, animals in glass jars or hanging in frames on the walls. Plus tarot cards, more magic stones, crystals, books on herbology, mushrooms and anatomy, vegan scented candles with truly exquisite combinations of scents. It is just amazing.
In the heart of downtown, at the popular Fisherman's Wharf (which is mostly gift shops and restaurants) Szymon got his next junior ranger badge. Looking for a dinner we ended up in a true fusion cuisine restaurant and it turned to be a road trip down the memory lane of our journey – hamburgers, pho soup and fried rice – my daily companion in Indonesia.
San Francisco was the most friendly of all US cities we have seen so far. It felt good to be here.