Coron. Philippines pt 2.
First time in this trip we have problems finding accommodation. Everything is either booked, looks like a dirty den or is way above our budget. The town of Coron is very crowded and very loud. The main street is an endless line of tricycles, mopeds and tourists on the sidewalk. I can hear Polish language often too. There are all kinds of restaurants – vegetarian, italian, turkish, whatever you like, but the prices are also tourist-high. It is crowded.
In between small poor huts from tin and bamboo, hordes of kids and stray dogs there are many construction sites. There will be many more small hotels here soon. New buildings, with their minimalist design and rooftop pools look like gold teeth in the mouth of a homeless old man. This is Coron. Infrastructure unable to catch up with the demand. "Cooks" or "help wanted" reads on every other window. Palawan is a hot destination now and a German guy we met on a scuba trip tells us El Nido is even worse. Time to run away.
Before we leave, there is time for diving and snorkeling – this is why we are here. There are wrecks of Japanese ships from 2nd world war. Some of them very accessible – one can see them from the surface, some other deep but still possible to explore. Despite my strained ear these dives were the calmest I ever did. Szymon says he wil come back here in two years, as soon as he gets his PADI license.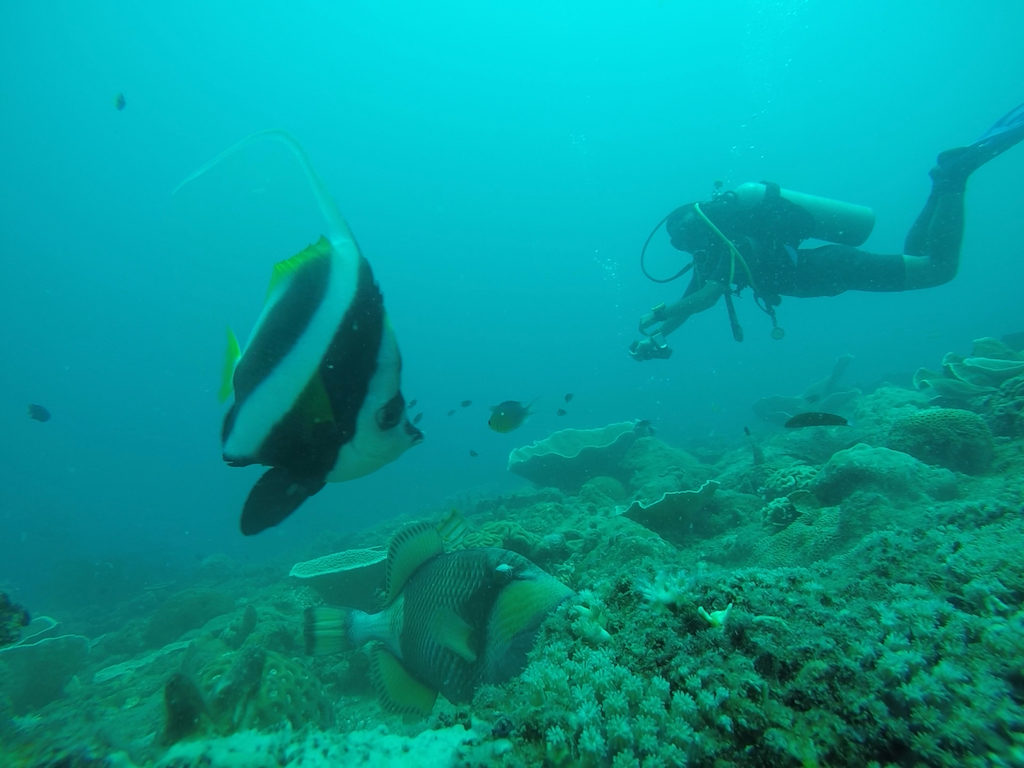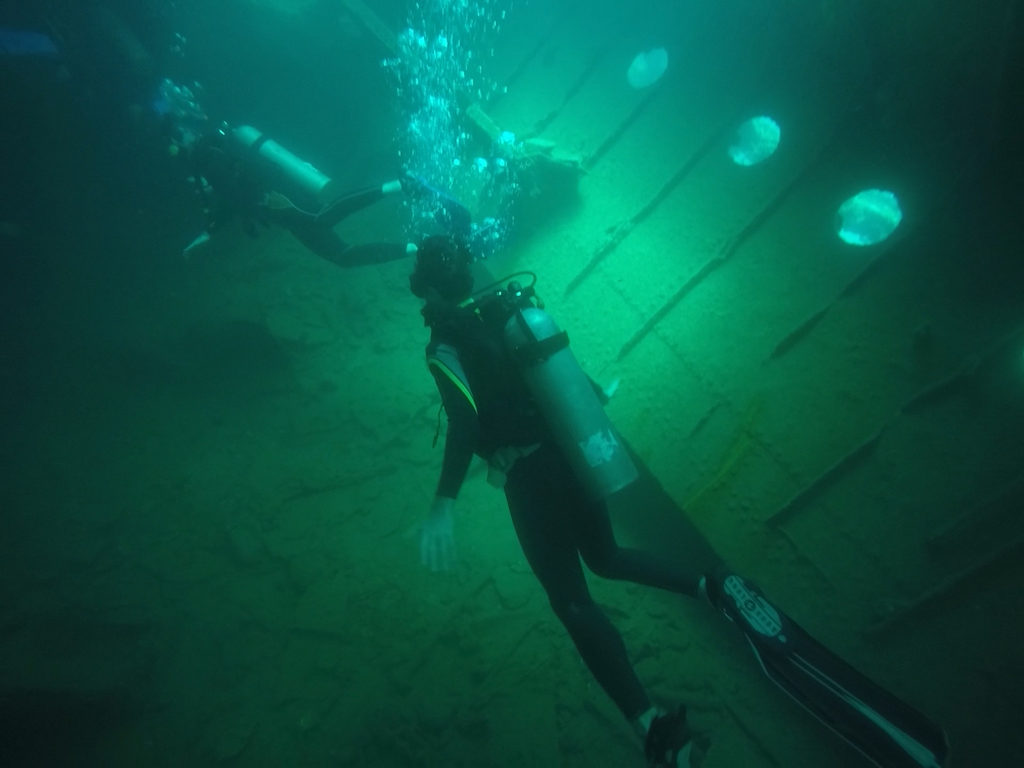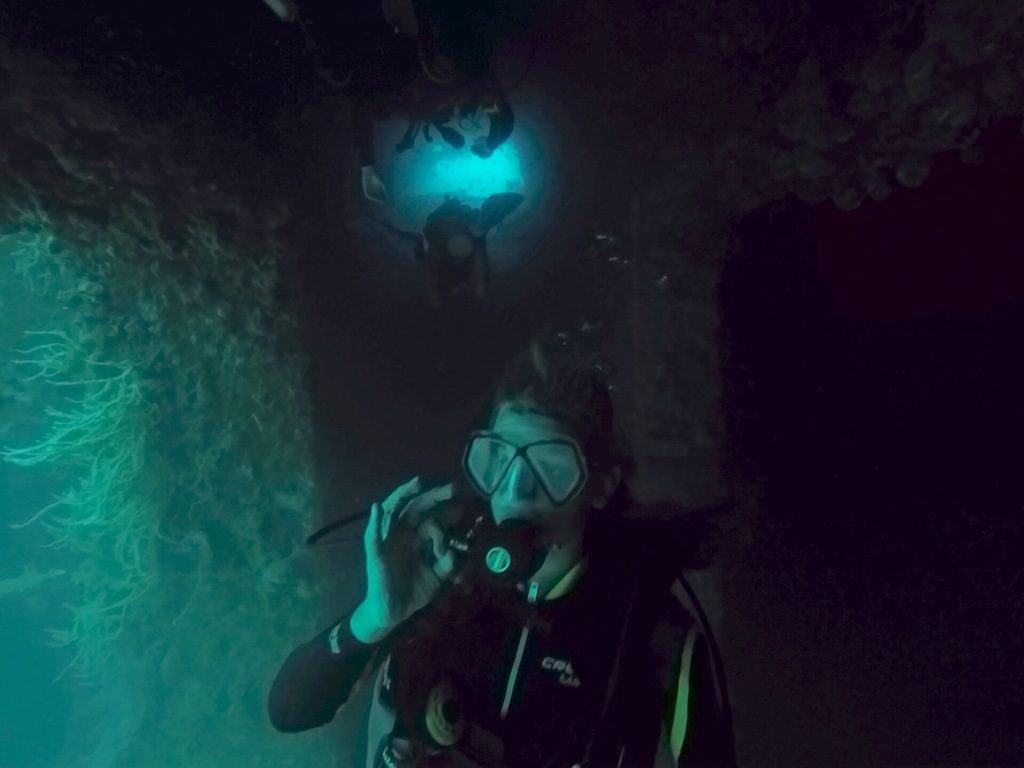 Coron can also be a tourist trap. Landscapes like from a fairy tale, beaches, sandy bays and one-day excursions – hordes of people in life jackets, human centipedes gleaming orange, floating together connected to a rope. Like kids in kindergarten, a floating device in front and the back but all of them equipped with a mobile phone in a waterproof case. Passing by the Kayangan Lake viewpoint I think I could start a new Instagram channel – tourist photos versus reality. An instagrammable picture spot versus a line of orange life jackets waiting for their turn to snap the same view. The bay behind them full of boats and clouds of smoke as on every boat they start their grills to prepare packet lunches. At the bottom, under every boat, tons of trash and single use plastic. Dear Philippinos, you have a beautiful country – please do not let it be trampled by tourists. Do not allow another Boracay – which as the gossip says – was closed for tourists to do as thorough clean-up.
After few days the noise in Coron Town still irritates me but thankfully we stay in a quiet street away from center just behind local "brooklyn" district as we call it. I somehow tamed this mess and for a moment I think I could stay longer, see more wrecks, look for dugongs, roam around. But apart from water, we also want to see Philippino mountains and rice terraces in Banaue, so again we pack our stuff and go.