Singapore
Singapore was not part of our plan but being so close, how could we skip it? It was supposed to be also our first Couchsurfing experience. So far we did not have any luck being accepted so perhaps I am the worst couchsurfer in the world or it is simply easier to find a host for two people not four.
We flew into Johor Bahru on Malaysian side and then crossed the border with Singapore by bus. First impression was overwhelming – all these skyscrapers, multi-lane motorways and lines of trucks awaiting customs clearance. Oh my… why are we even here….?
Thankfully Singapore turned out to be more than skyscrapers, offering many green areas (Gardens by the Bay, apart from super-trees is in fact a nice park in the city center) and great public transport system. 8 metro lines, huge bus network and in it every passenger glued to their smartphones. In Warsaw people still talk to each other or read books. The city is super clean. I have no idea whether this is thanks to excessive fines or something else – for example at every entrance to the metro, there is a sign letting commuters know that if you eat or drink inside, the fine is up to 500 SGD + caning. Yes, you are reading it right – caning.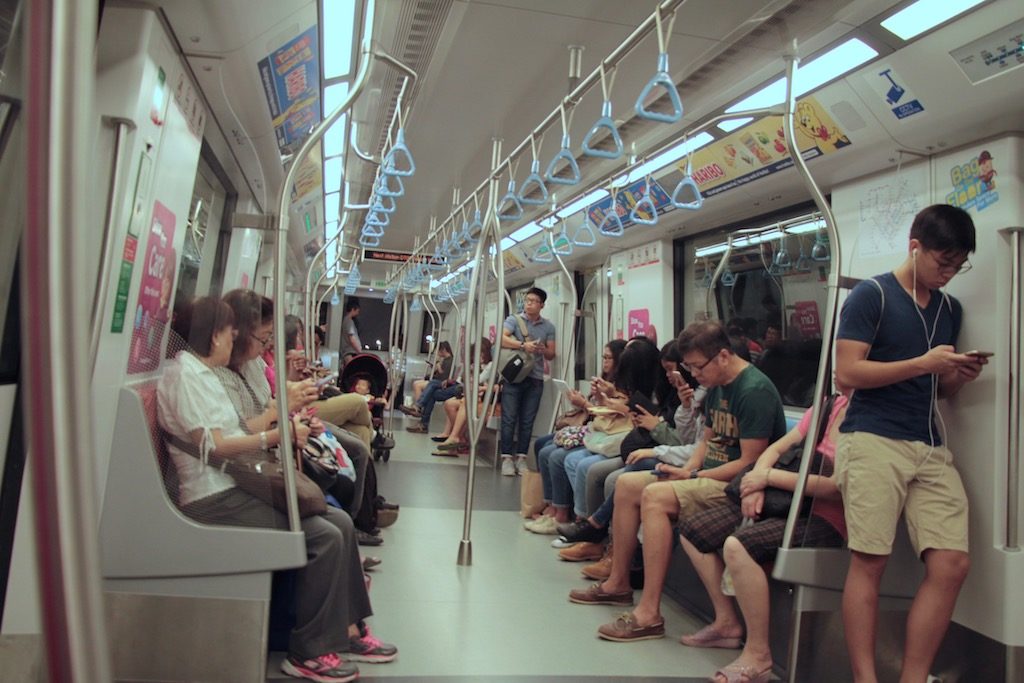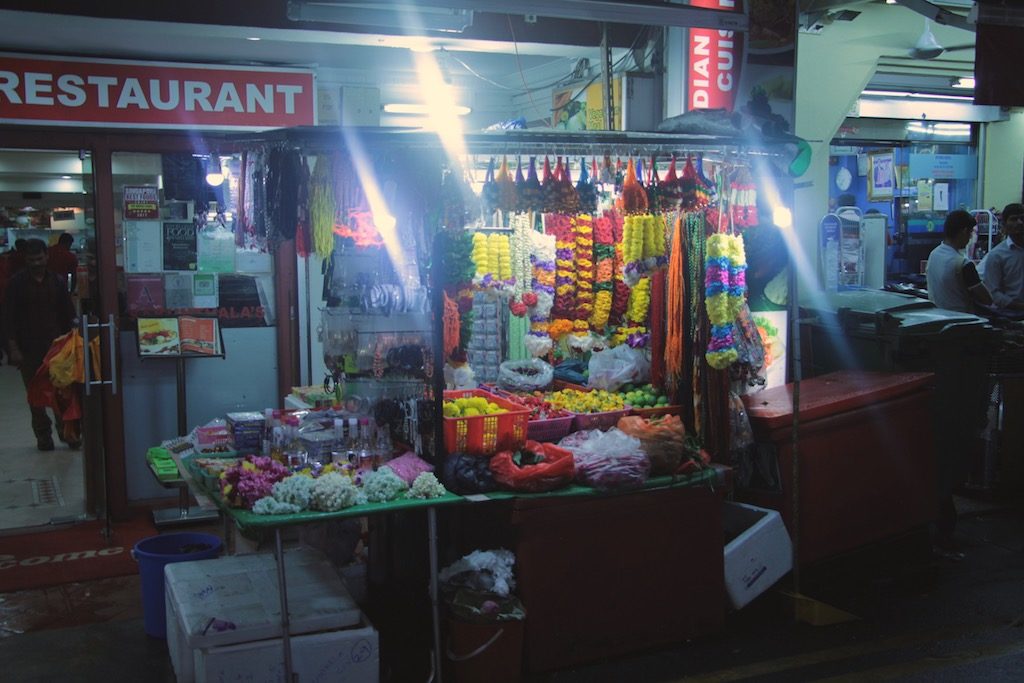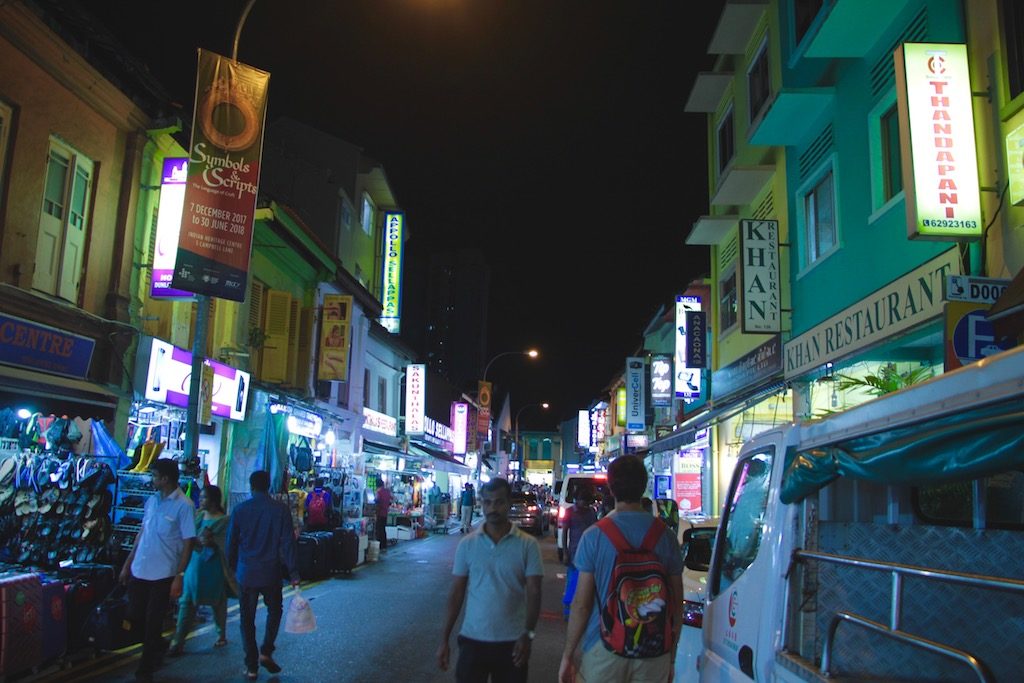 The city welcomed us with heavy clouds and rain but as we were in the right time and on the right place, it was stunning. The weather was hot, humid and rainy troughout the whole stay but it was not an issue for sightseeing. Buildings are designed to provide shelter from the rain so we were able to get to many places without even getting wet.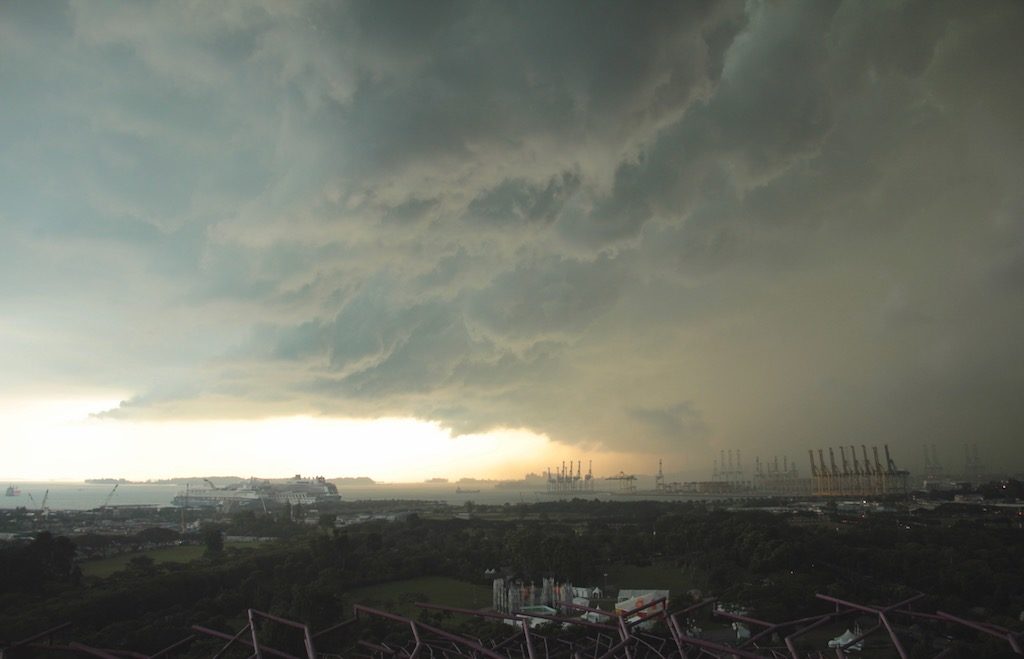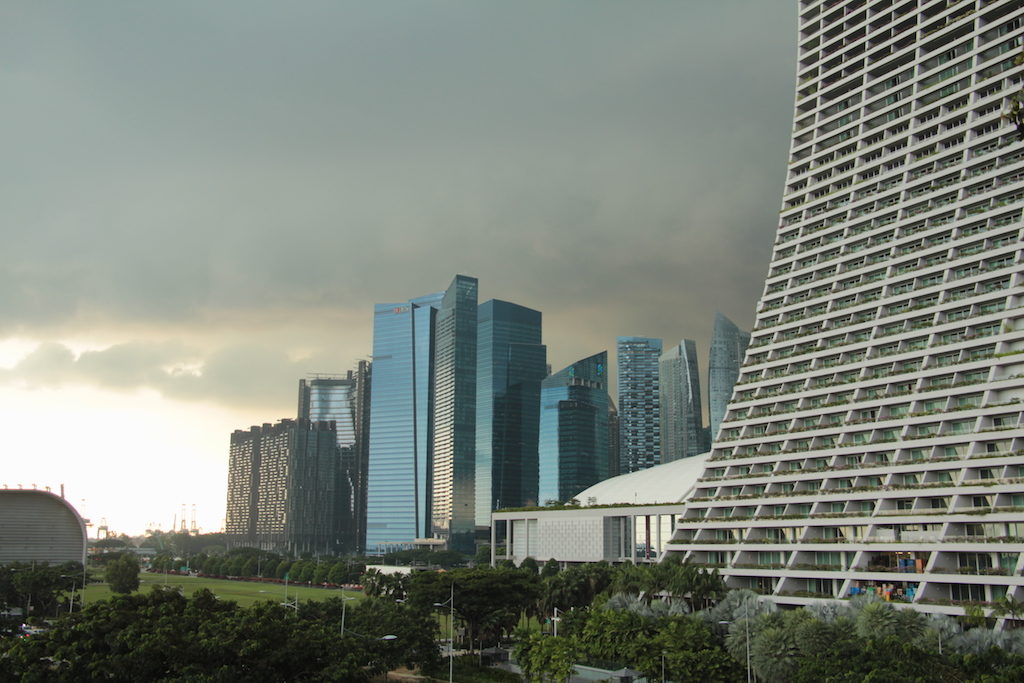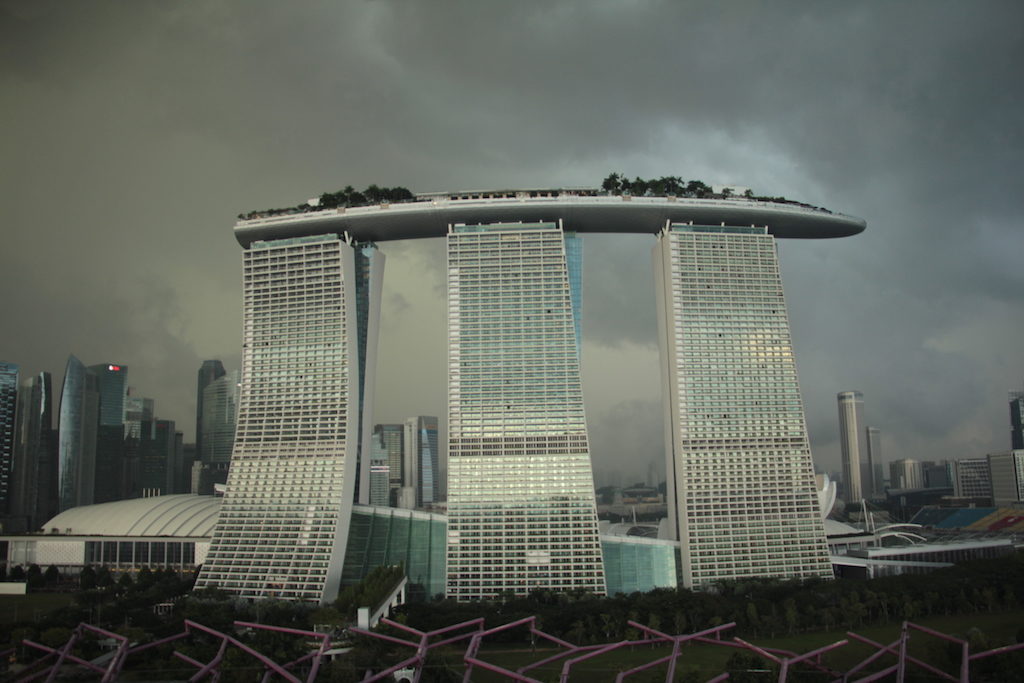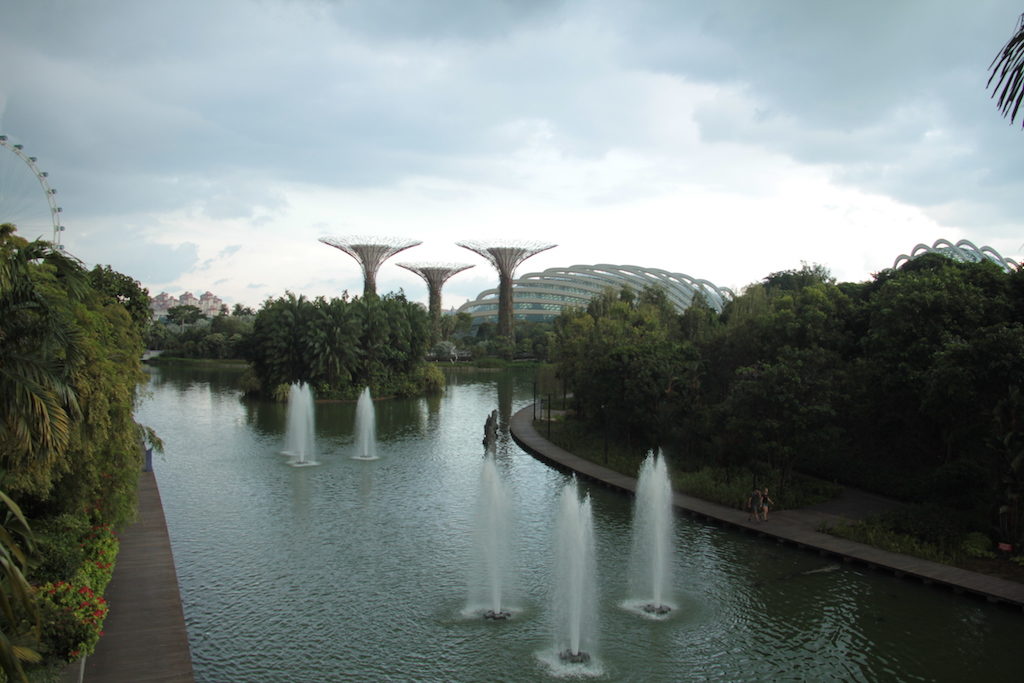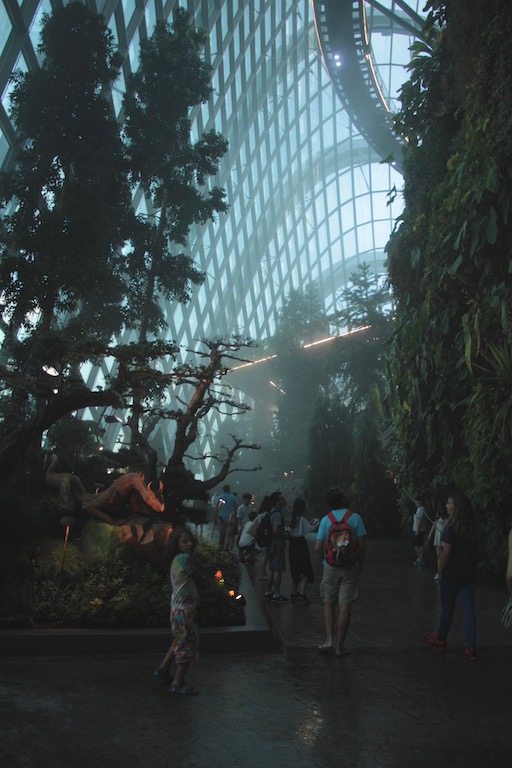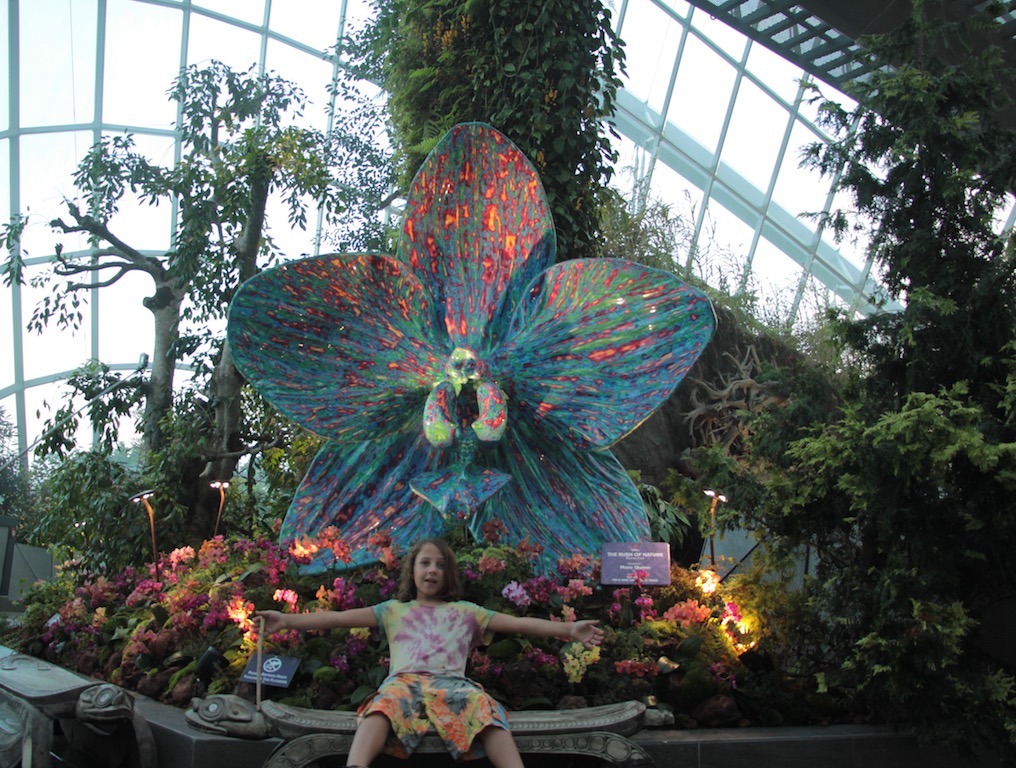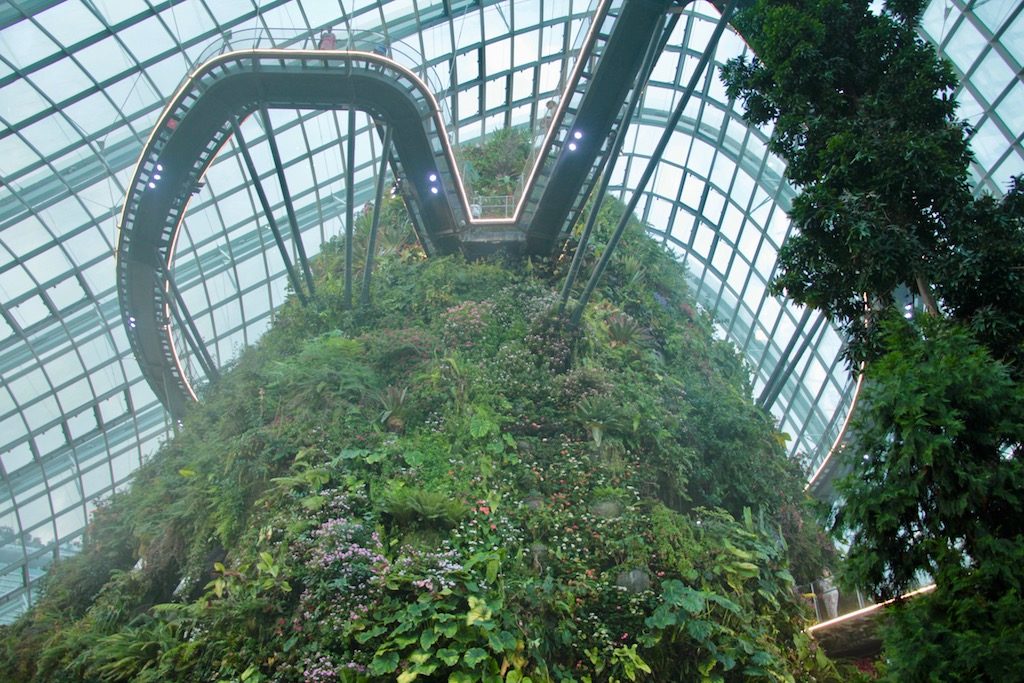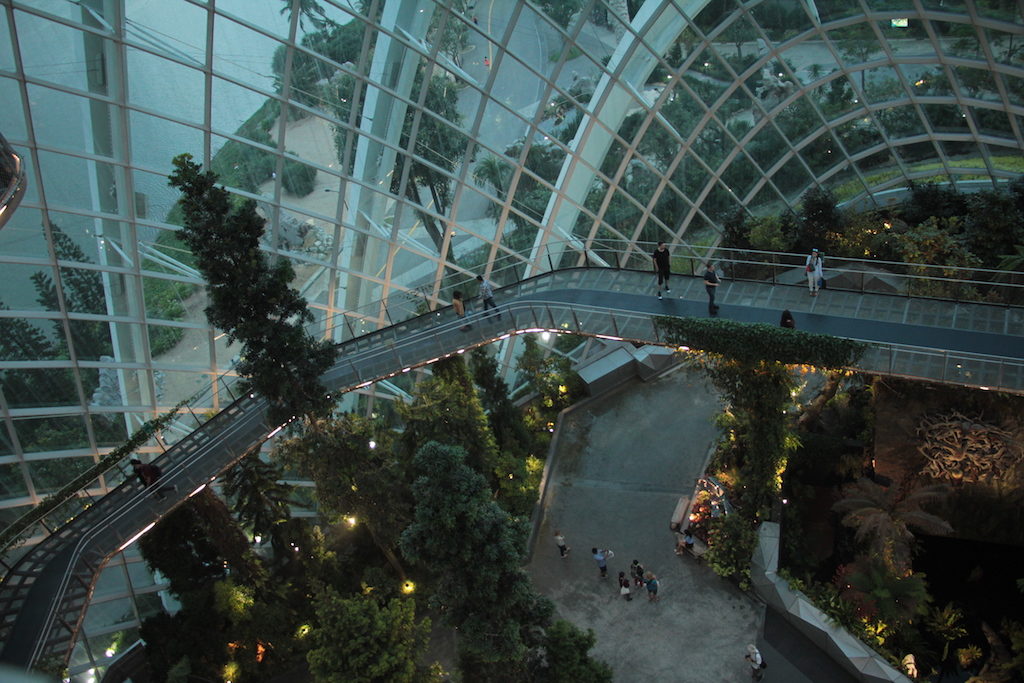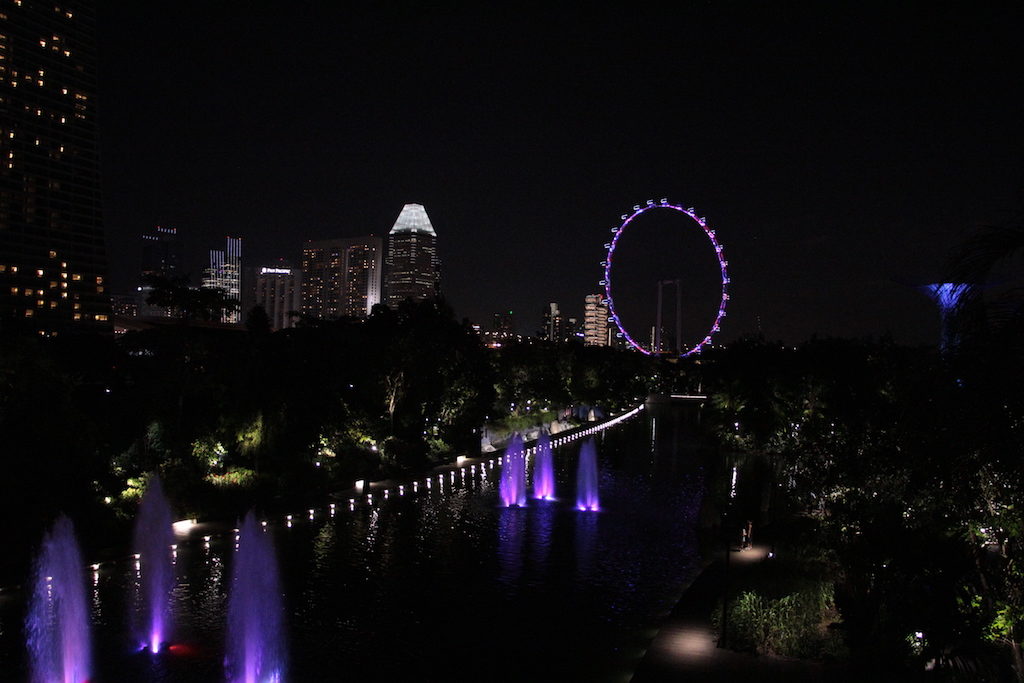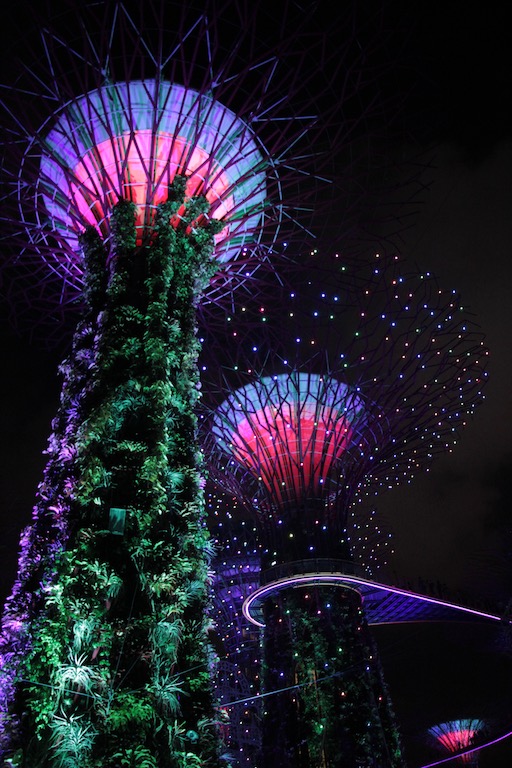 The Christmas frenzy has already started. Huge x-mas trees in between palm trees, in a country of Chineese, Muslims and Hindus this seemed even more grotesque than Poland. Also by complete accident we ended up on popular Orchard Street on Black Friday evening. It was super crowded and every store was brightly light and playing music. Above all that on the trees, there were flocks of birds and they were making noise louder than all these celebrations below.
Yet in fact my best memory of Singapore will be our couchsurfing host family – a Chineese couple with three kids, who used to travel before, including Trans-siberian railway and cycling across Europe. The exchange of travel stories, especially of travelling with kids, their way of life will stay in my memory for a long time.