Kucing means cat
We heard a lot about Kuching while still at Bunaken. An old colonial city, so different from others, lot's of national parks – Bako, Orangutans, Rafflesia flowers.
15 hours on a bus took its toll, so after we finally reached our hostel, there was time to reset, use wifi, study, download photos and catching up with everything.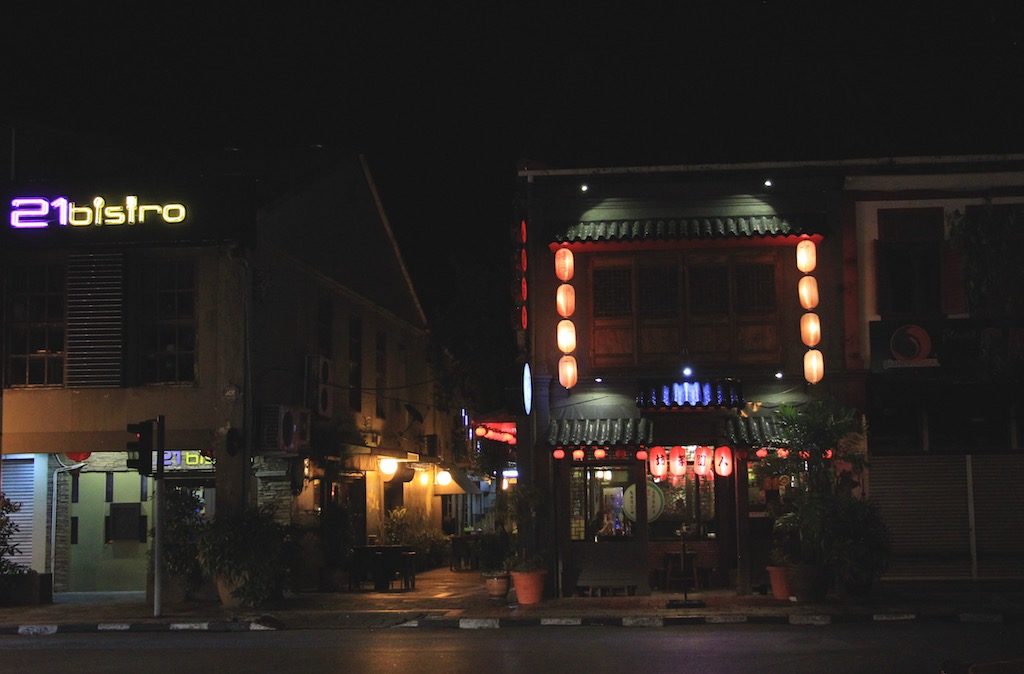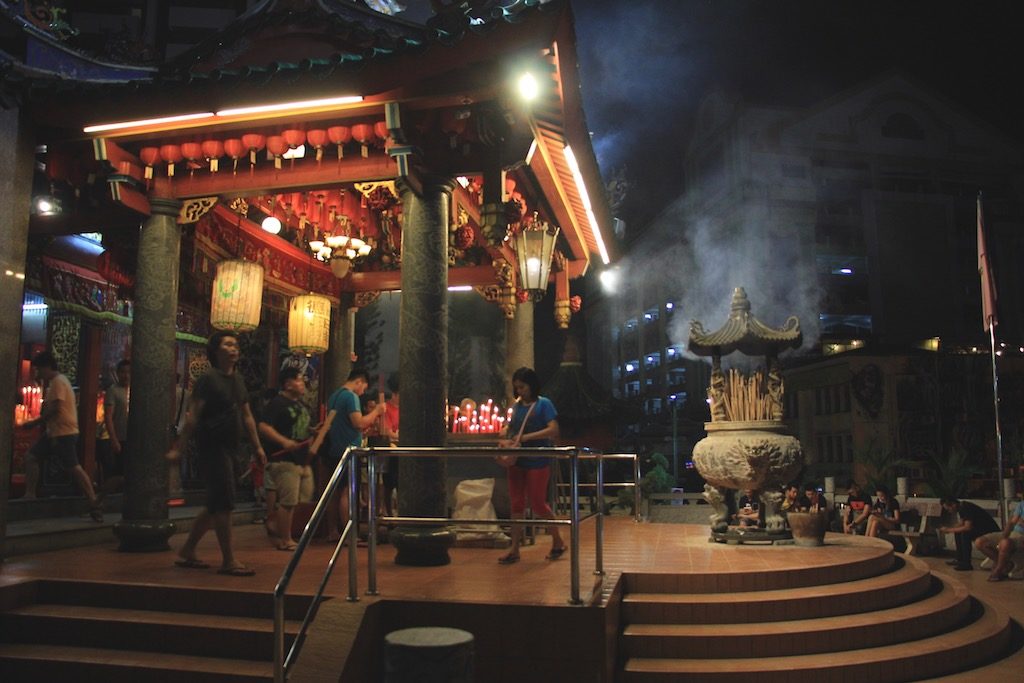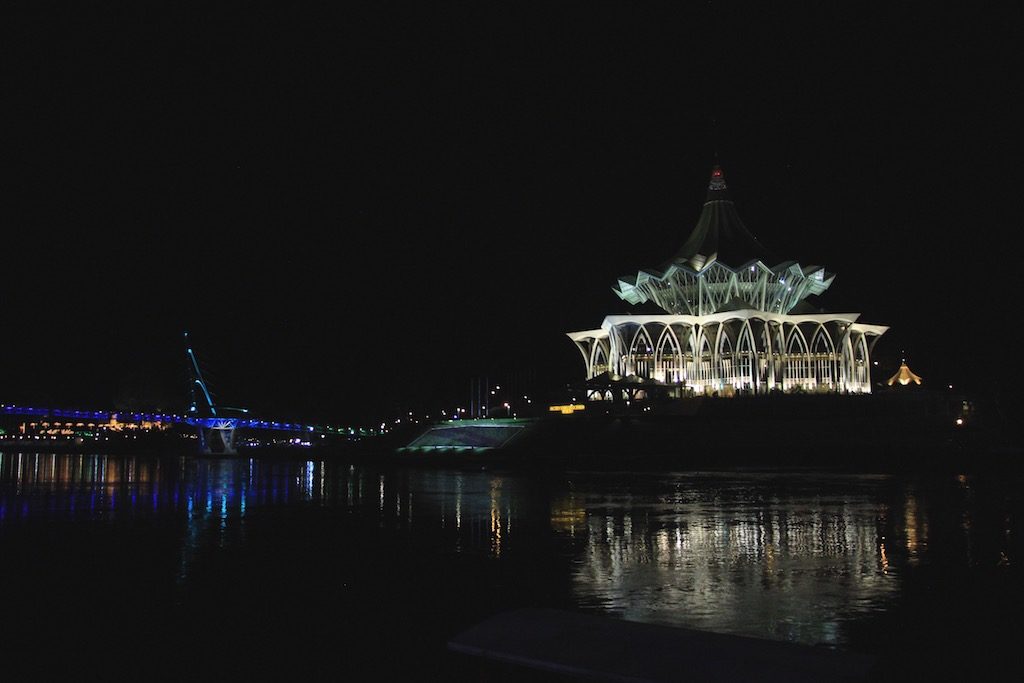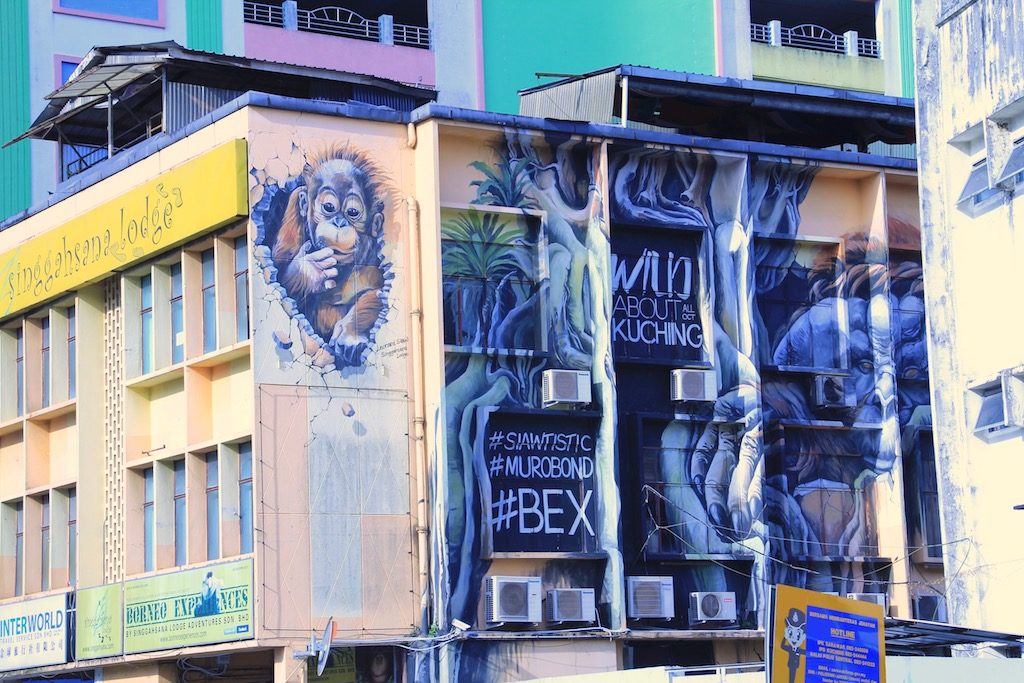 Once per day, at random time the sky opens and pours buckets of water onto the streets. If it does not rain, the humidity is very high and everything becomes a little damp and sticky.
In between lazy time, we go to visit Orang-utans in Semenggoh reserve. Unfortunately you cannot trek there. There is only a wooden platform where twice a day the rangers leave fruits and the animals, being wild creatures, sometimes come to feed, sometimes not.
Just after the entrance gate we saw one high in the trees but then not even one shows up for feeding. We spotted a few squirrels and hordes of bugs. After one hour of waiting it is over and we have to leave. For a moment we were considering staying for afternoon feeding but due to heat, humidity and complaining of the younger part of our team we leave.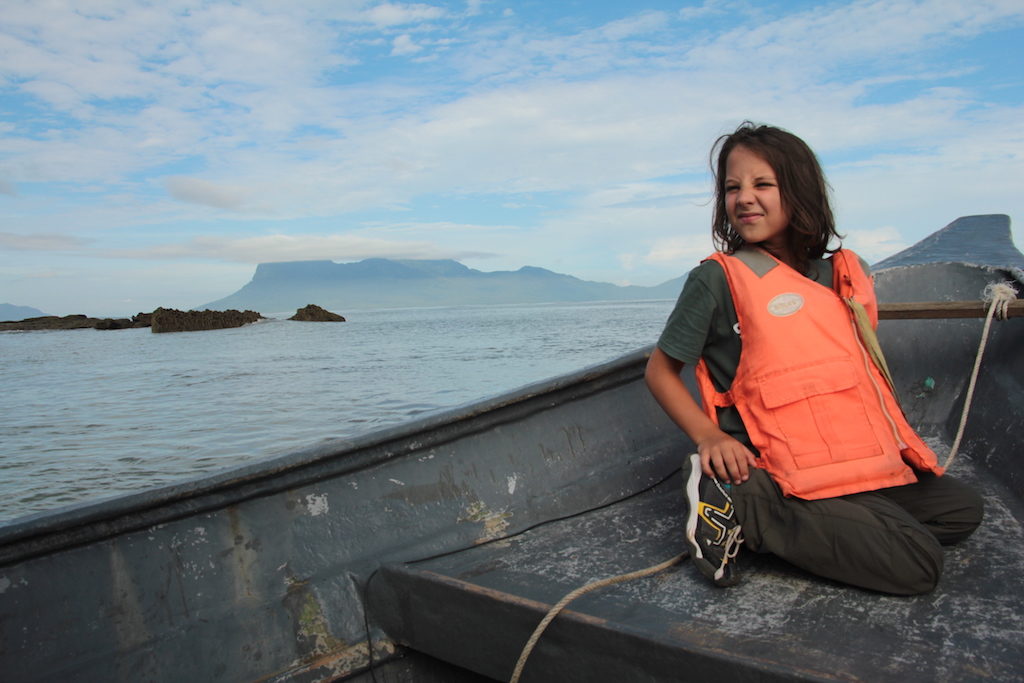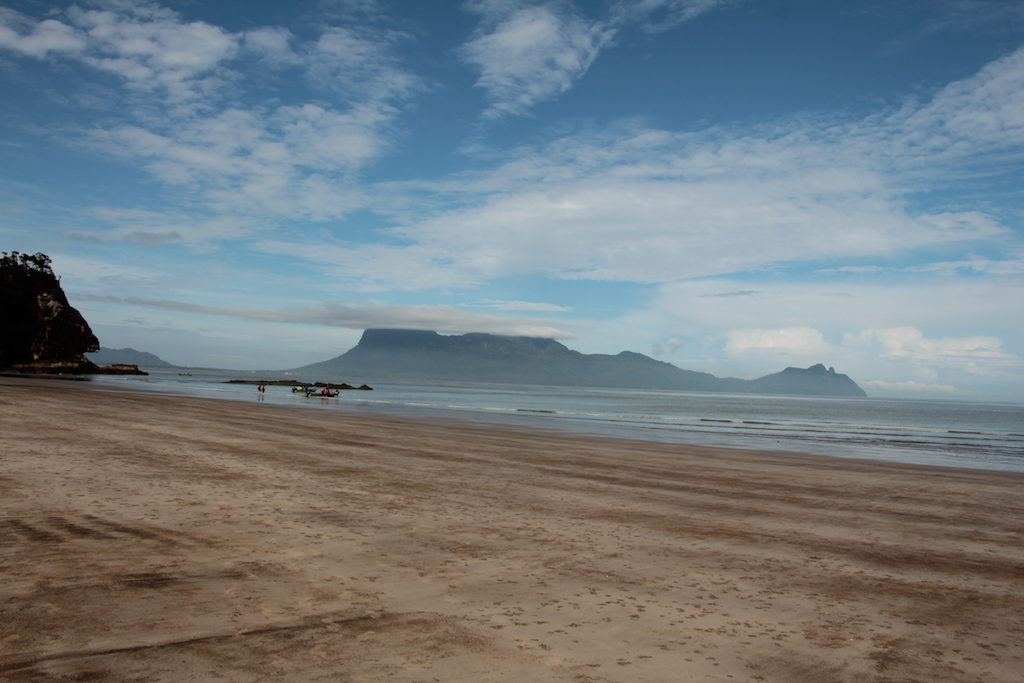 We also visited Bako National Park, which you can access only by boat. Thanks to low tide, the beach is vast and dotted with traces of crabs. Again the heat is almost unbearable, perhaps to compensate for a whole day of raining the day before, which prevented us to stay there overnight.
On the way we meet a group of Spanish people whom we met at the Orang-utans reserve. They came back in the afternoon and were lucky – many animals came for feeding.and the photos they showed us were amazing. I am a bit angry for myself letting kids complaints drive us back home two days ago. A lesson for the future – ignore complaints or go without them.
Bako is beautiful and on such a hot day, when you run out of water on the trail, oranges taste like the best fruit in the world. The animals are well hidden from the sun and from us. Cicadas are making their drilling noises sparking some jokes about dentists in the jungle. We only spot a few macaques trying to make friends with visitors or rather their belongings and a bearded pig looking for food in between the bushes, showing no interest in humans.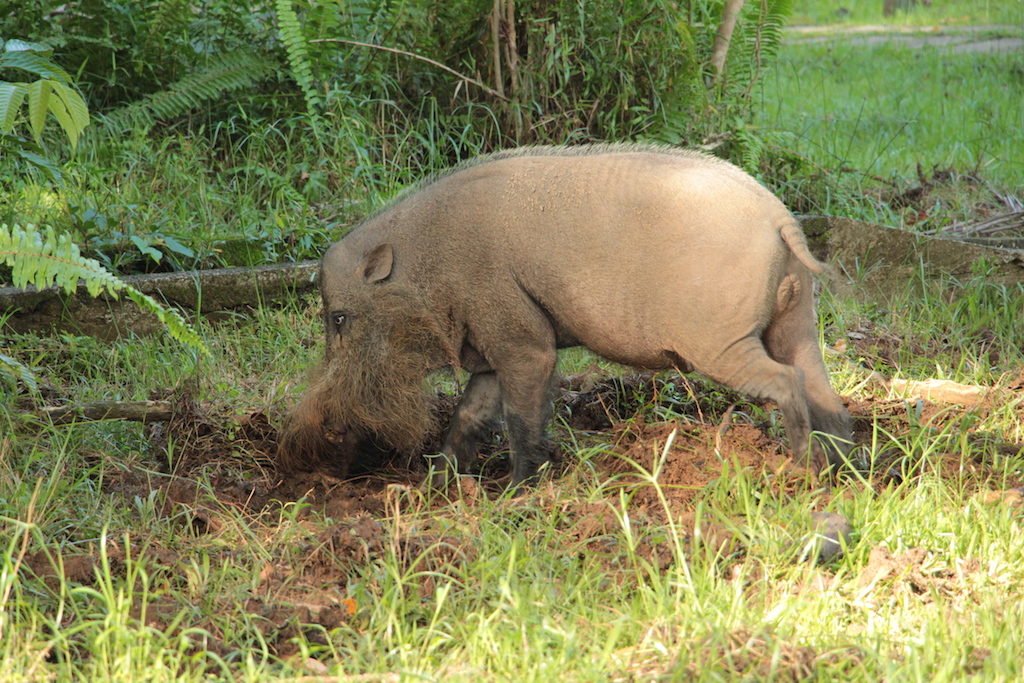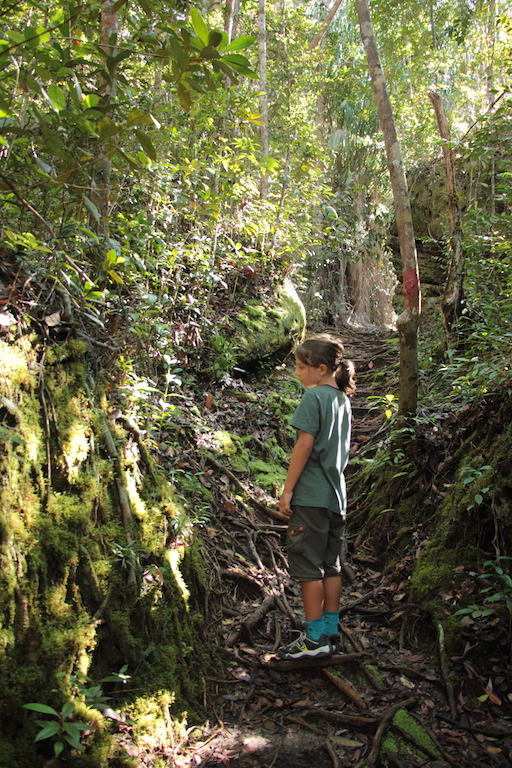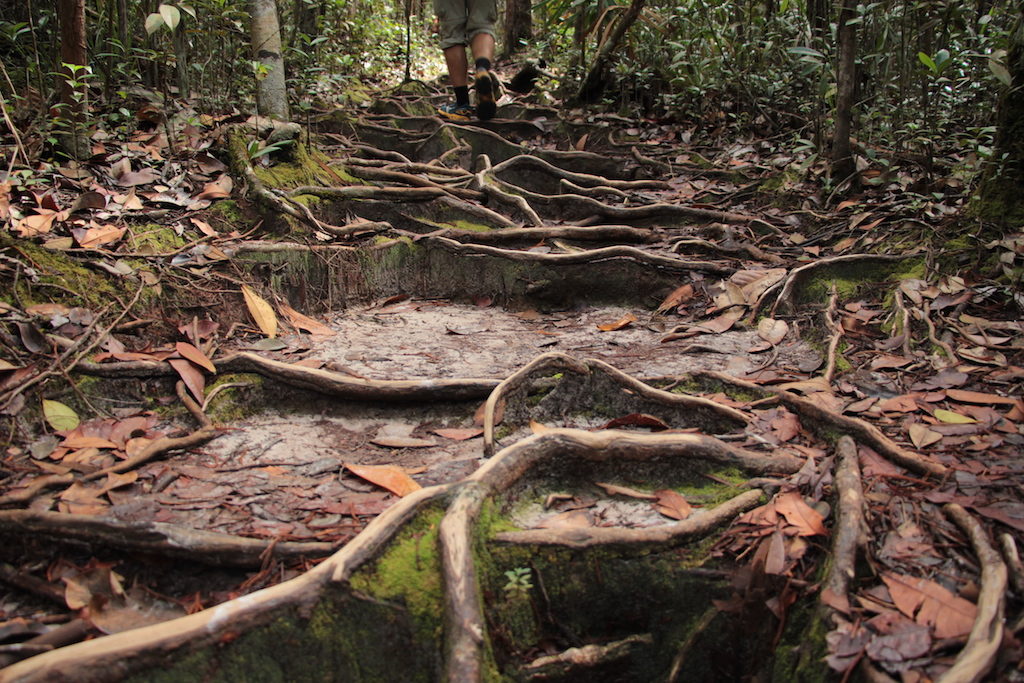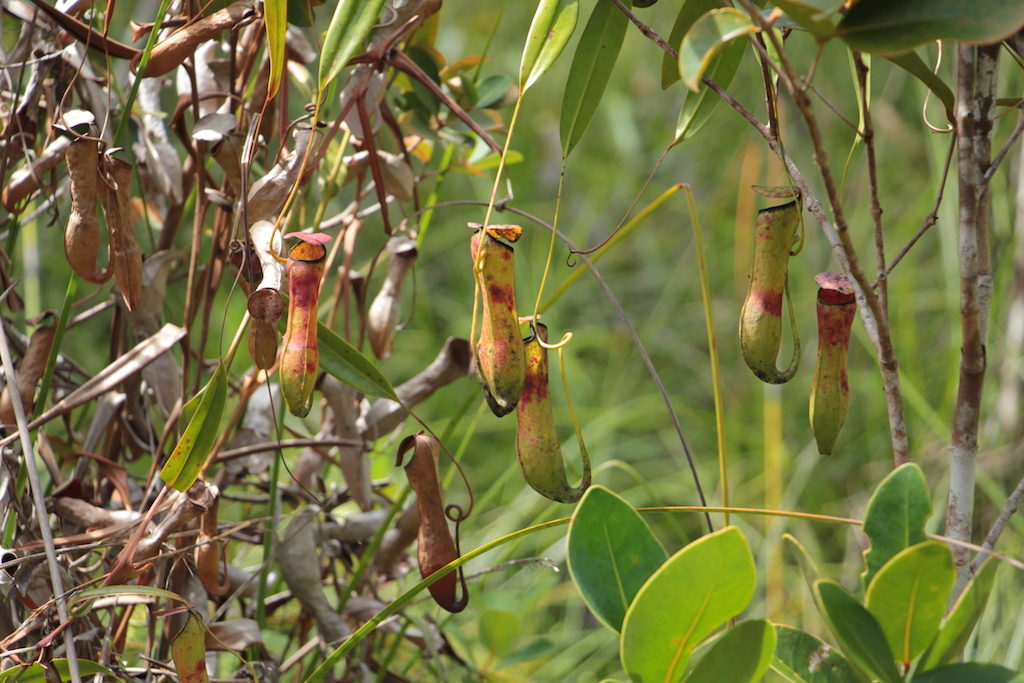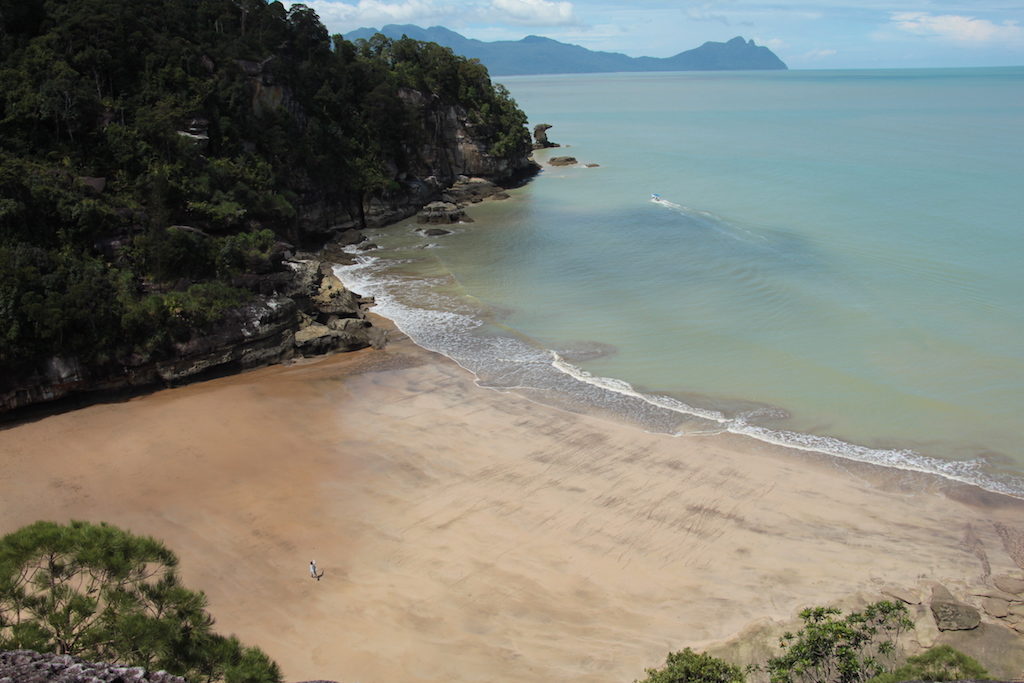 After almost a week it is time to move on. Next stop, an unplanned one, in Singapore. It will be also our first couchsurfing experience!