Sabah and Sarawak
The logistics of getting to Danum Valley turned out to be too complex for us to make it a budget-friendly trip (meaning spending $1000 for the whole trip not per person). Doable in theory but due to various circumstances, not doable for us – we missed the bus going to the research facility and the next one was only after the weekend. As we have already seen plenty of animals in Sukau, we decided to skip Danum Valley and continue towards Kota Kinabalu and the remaining part of Sabah province. We were not planning to climb Mount Kinabalu though. It would be too much for Simon and there are plenty of other trails to explore in the park surrounding the mountain. It is going to be super-cool.
We picked up Ranau as our base for trips into Kinabalu Park. The first attempt to visit it turned out to be a big fail. The park welcomed us with a storm. Literally buckets of water falling upon us from the sky. A wall of water with no hope for improvement for the next few hours. Soaked to the bone we came back beaten by nature and determined to come back the next day. It was Szymon's birthday and we arranged a cake, baloons and a small celebration before leaving. Our wildling, who declares that he is going to live in Amazon when he grows up, spent his birthday in a beautiful, equatorial forest and botanic garden, watching world-record plants – the biggest mooses and the smallest orchids, as well as ginger (didn't know there are so many sub-species), betel, carnivorous plants. There was also a bonus rain and leeches but they are not that scary anymore 🙂
Kota Kinabalu, the capital of Malaysian state of Sabah is not exceptionally beautiful. Yet, to be honest I was expecting it to be worse after reading reviews on the Internet. Of course there were big rats and cockroaches wandering streets, not afraid of humans. This however cannot match seeing a meter long waran in the sewers in Nunukan. It takes more than rats for the city fauna to impress me.
We visited the State Museum, exhibiting an impressive whale skeleton in the entrance hall (together with the story of how they came into possession of it) and a lot of information about history and culture of indigenous people – traditional houses, clothing and fabrics, local customs (head hunters), musical instruments (which you can try and play). There was also an exhibition of animals on the upper floor. It is a bitter-sweet feeling to realize how many unique animals we have seen so far but also how many were still roaming free. If we keep on destroiying the world around us, the kids of my kids will be able to see only an exhibition of stuffed animals.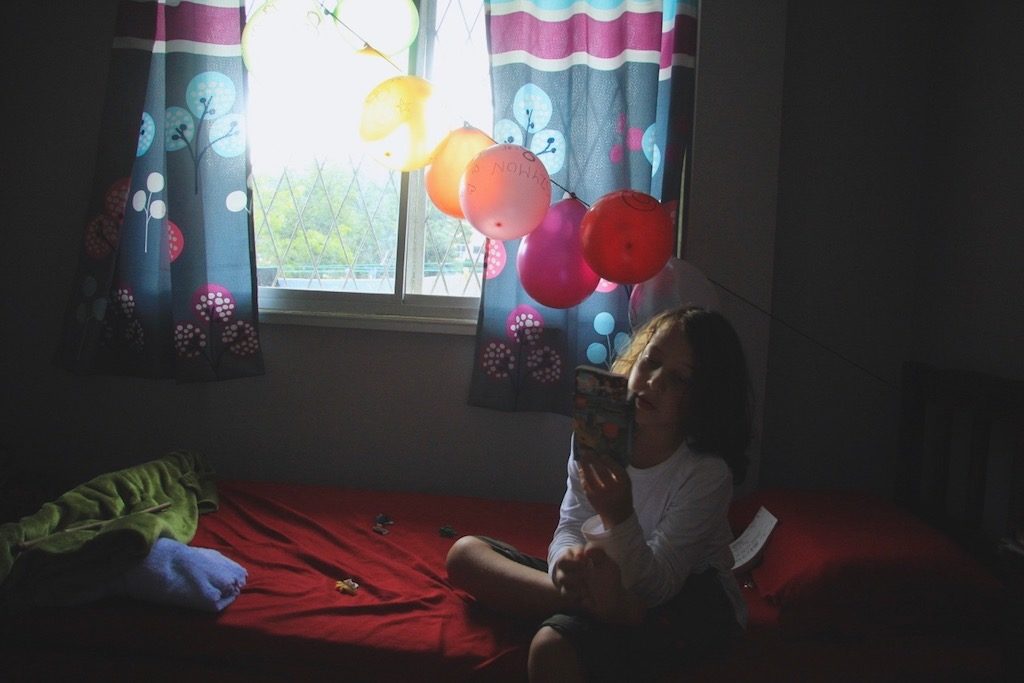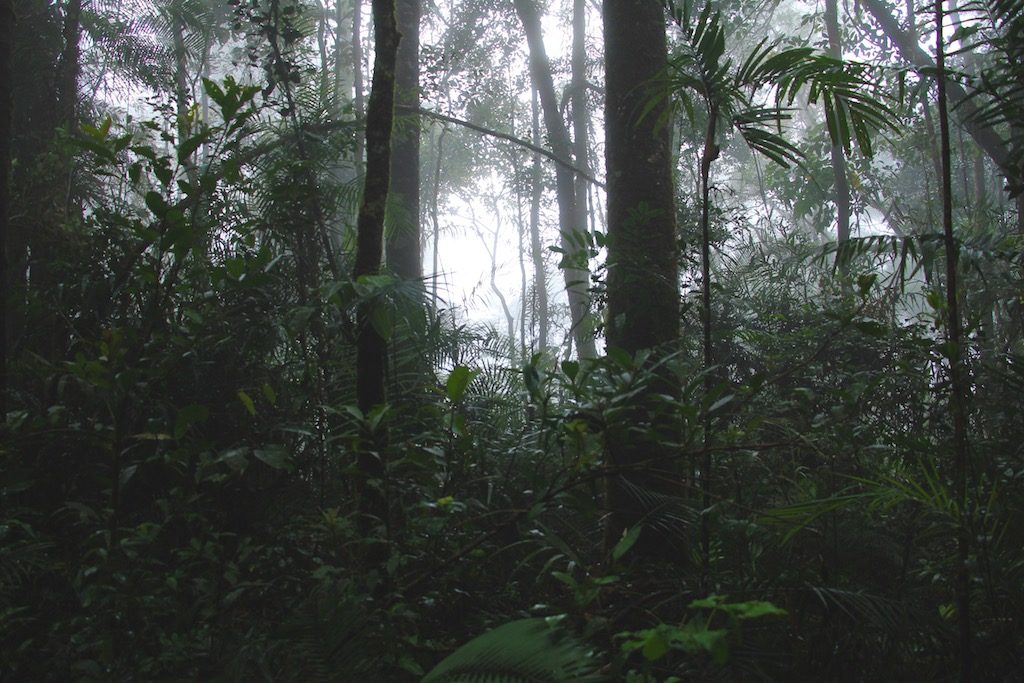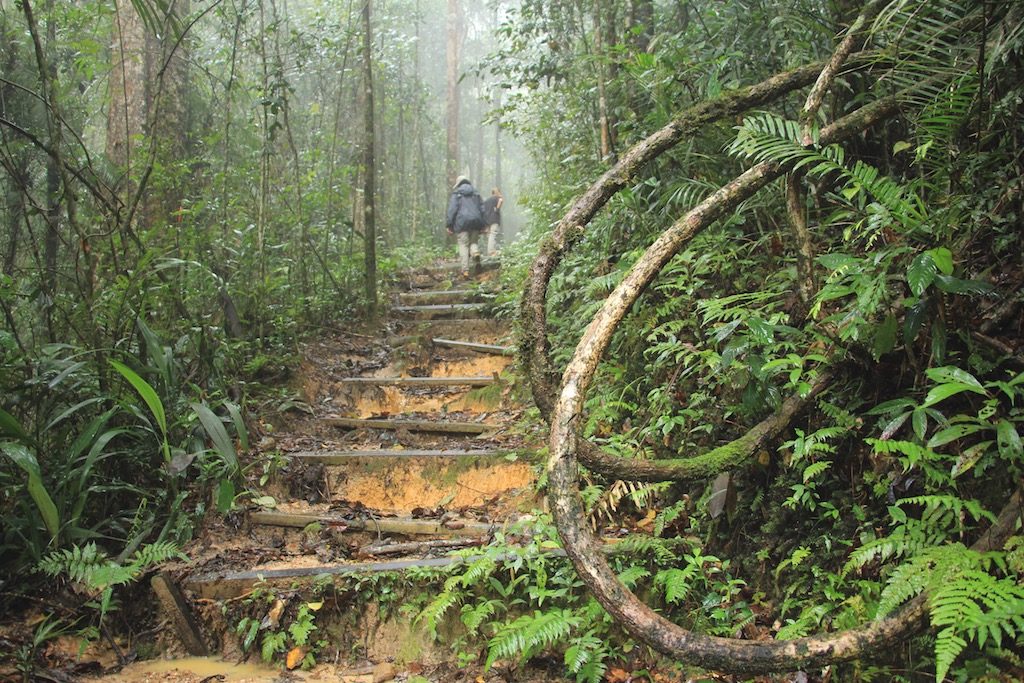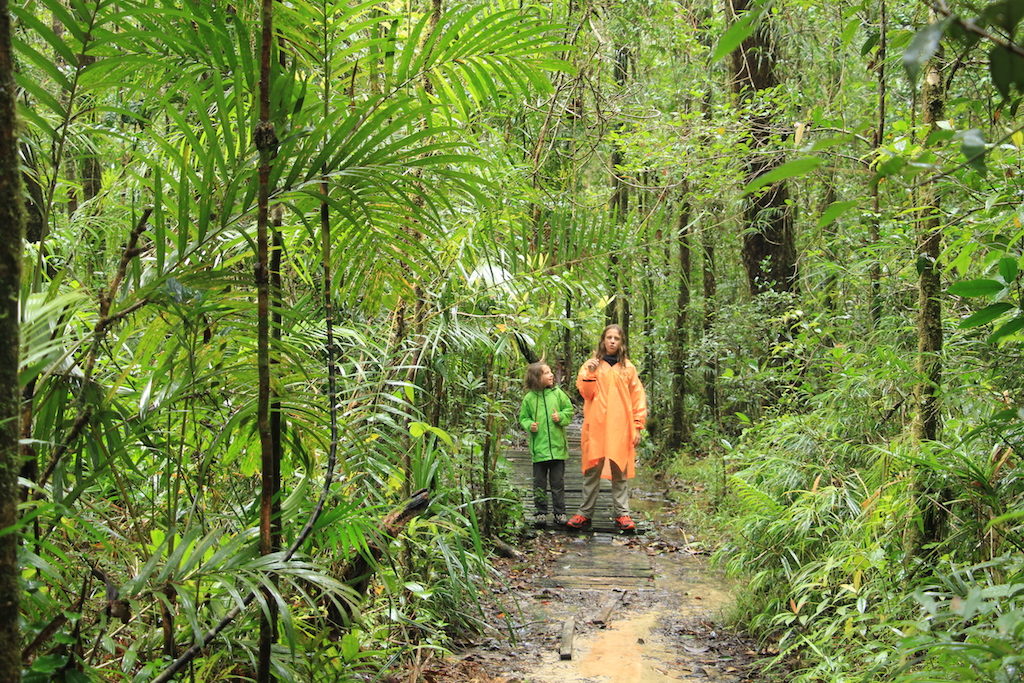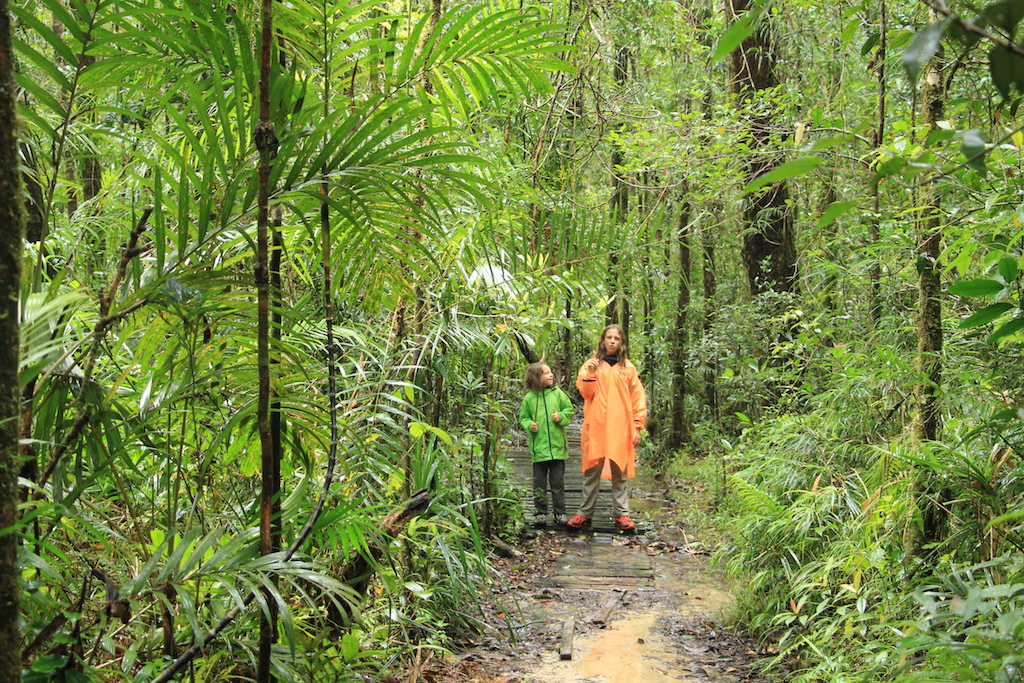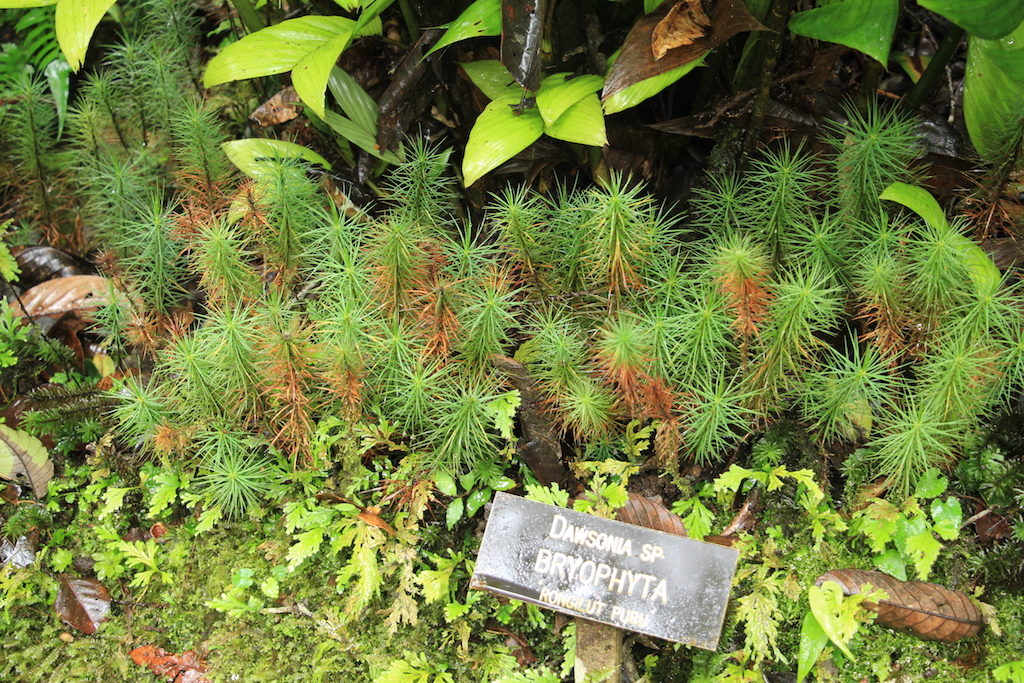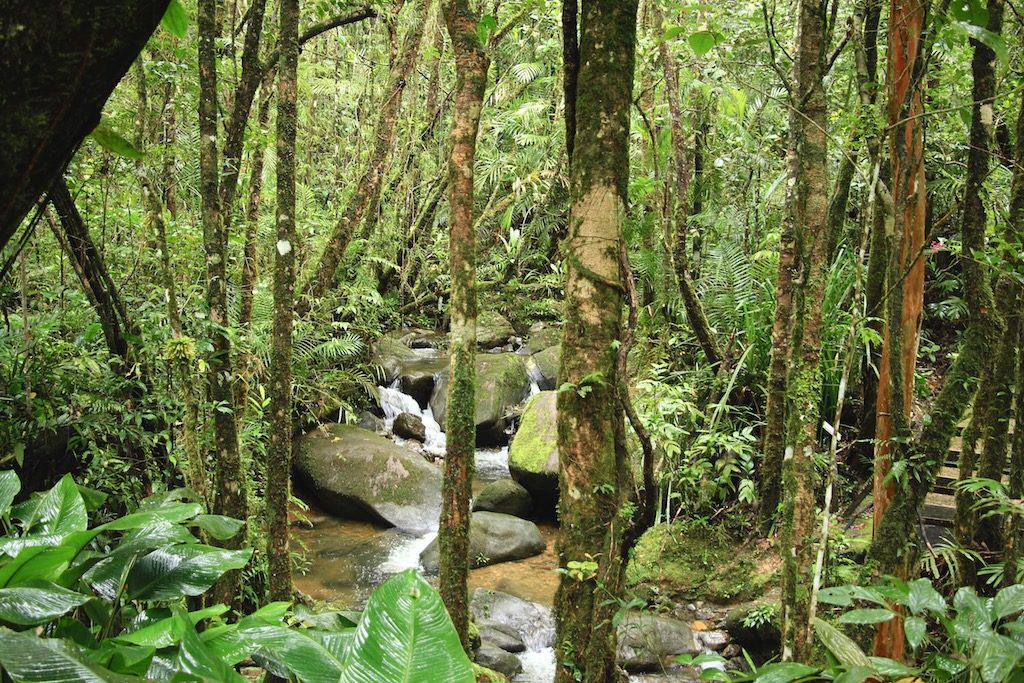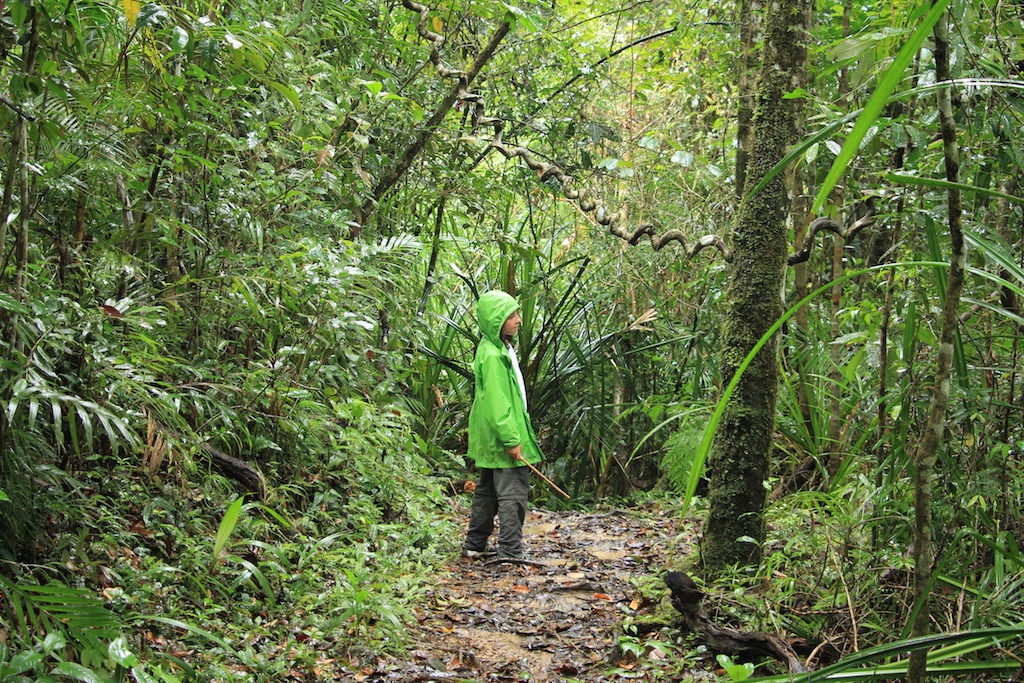 After Kota Kinabalu we set off for Miri. Surprisingly flying was cheaper than travelling by bus, so again we hopped onto a plane and left Sabah for Sarawak. In Miri we rented a car and went to Niah Caves, passing endless palm oil plantations along the way. The National Park – thick wall of green which you explore via a trail on an elevated pathway above water. Then caves, enormous, with thousands of birds. Their nests by the way are considered a delicacy in Chineese cuisine. They are collected twice a year and used to make a soup. I already had mixed feelings about their cuisine and learning this did not help. To be honest I feel they can cook and eat anything and the more endangered it is, the more tasty it feels and the more expensive it gets.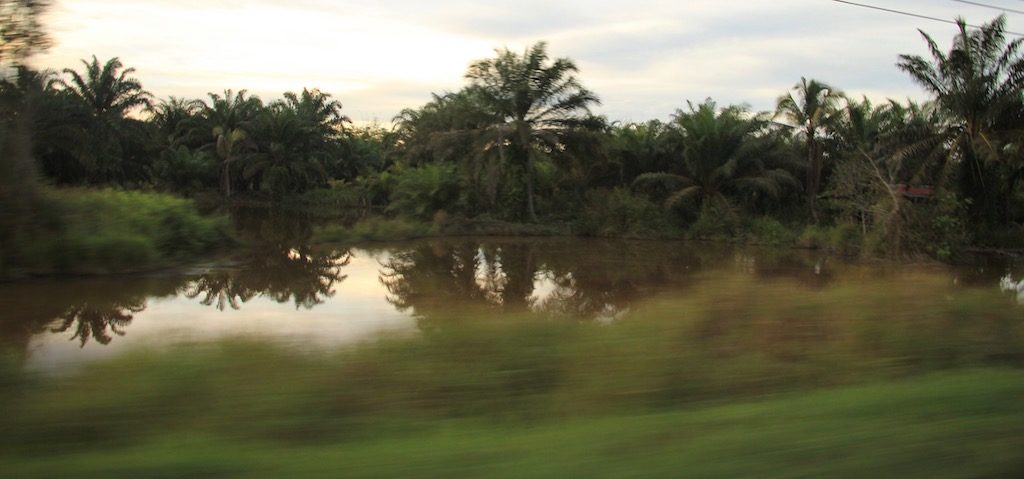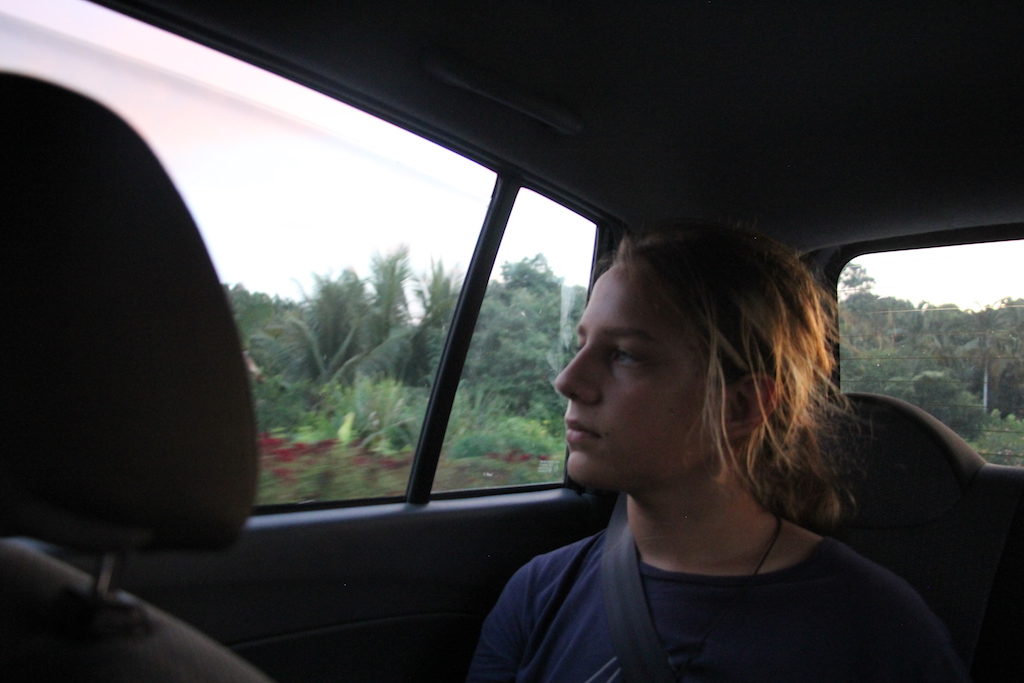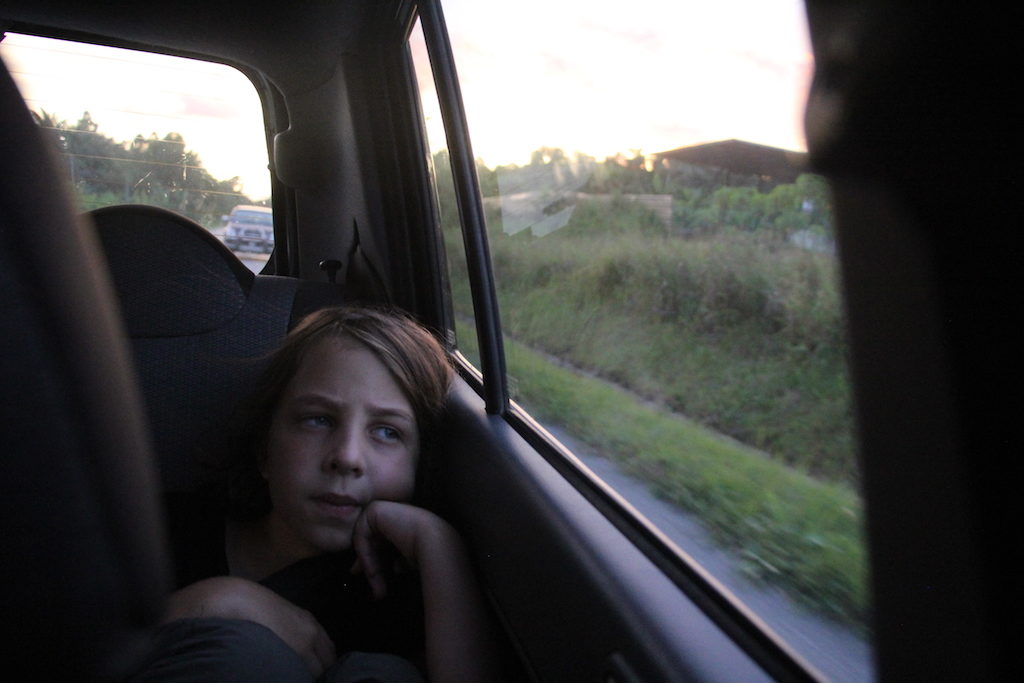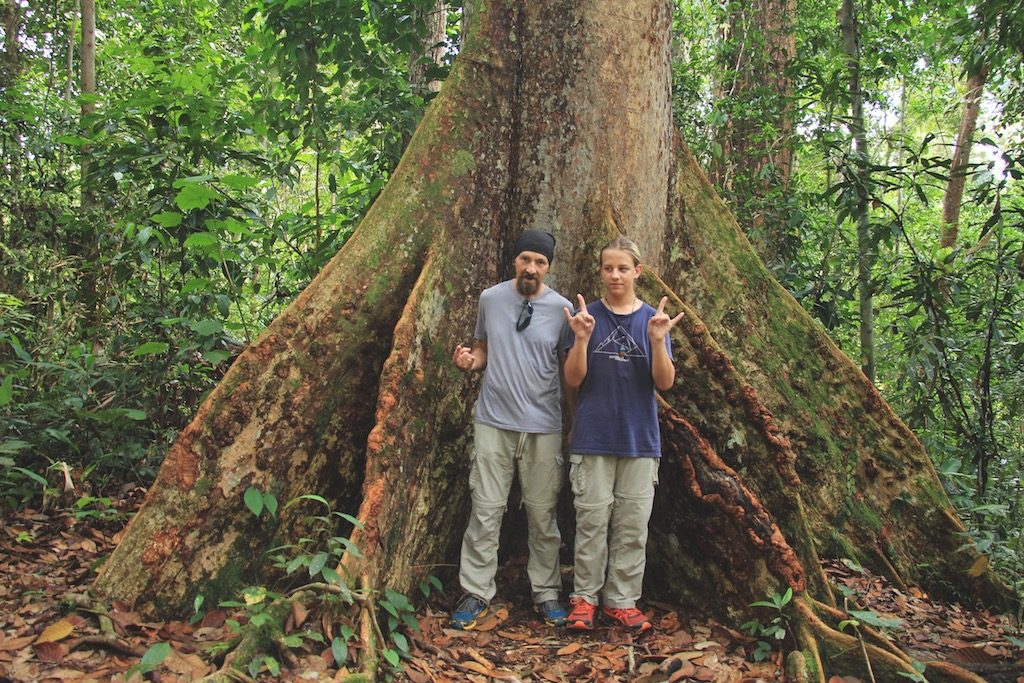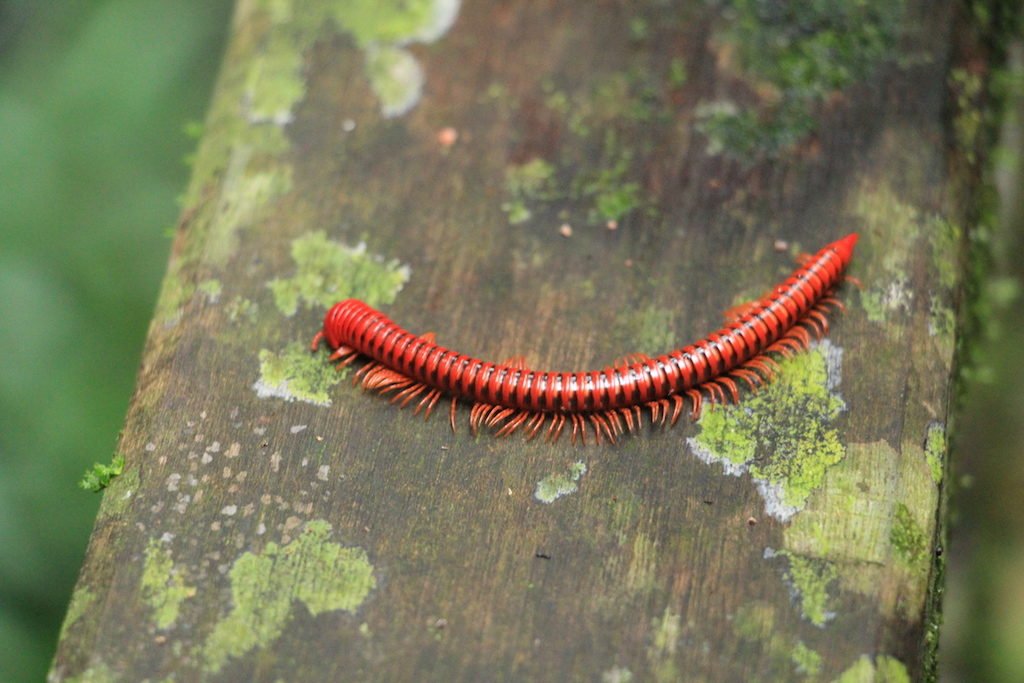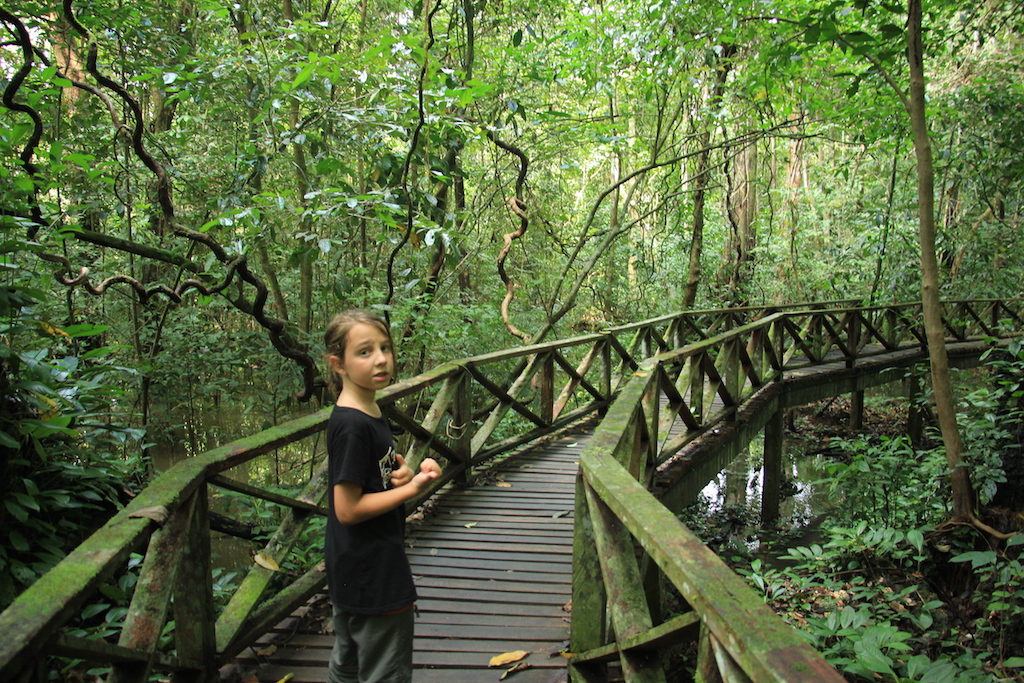 The caves were gigantic. Water dripping from the ceiling and bat poo stink. Caverns are linked by pitch black pathways. Szymon was a little scared after seeing relatively big bugs looking like a mix of a cockroach and grasshopper. So we had to hold sweating hands tight and make loud steps to scare them away and the trip turned into a significant event with elements of horror.
At the end of the trail, in the last cave, there were wall-paintings made by early humans, dated to be few thousand years old. Yet the best part of this trip was the fact that we were all on our own, with no other tourists and their loud chatter to accompany us.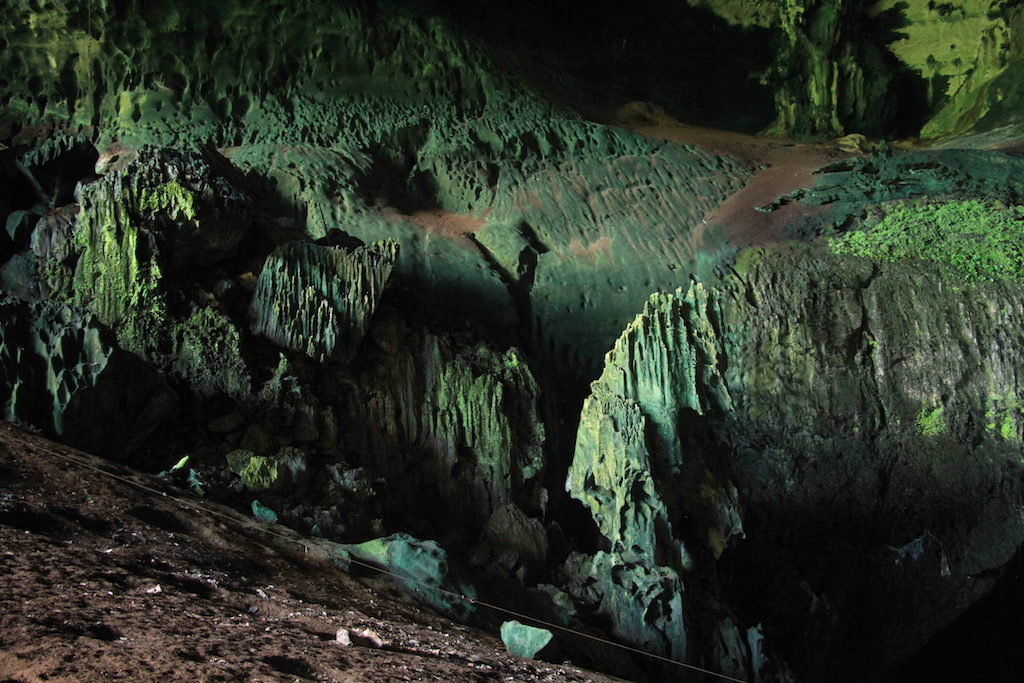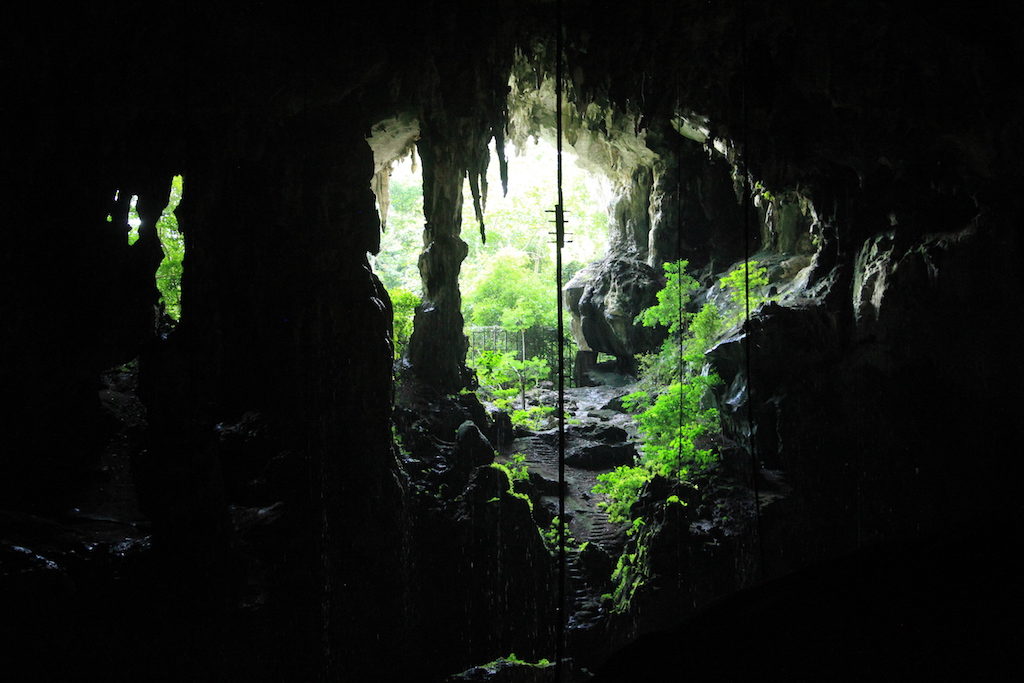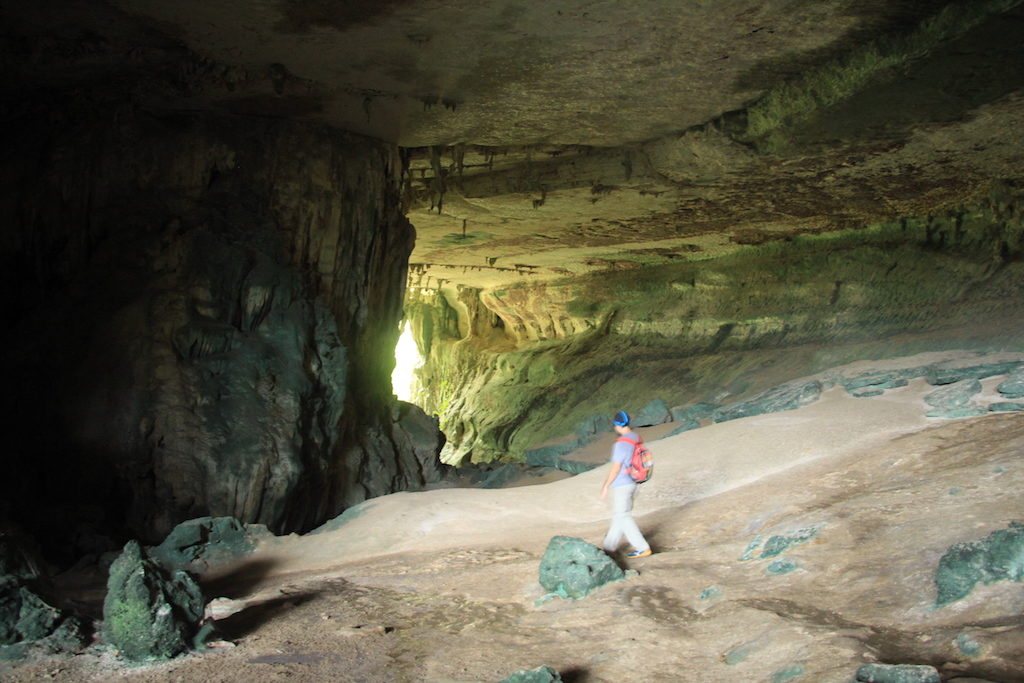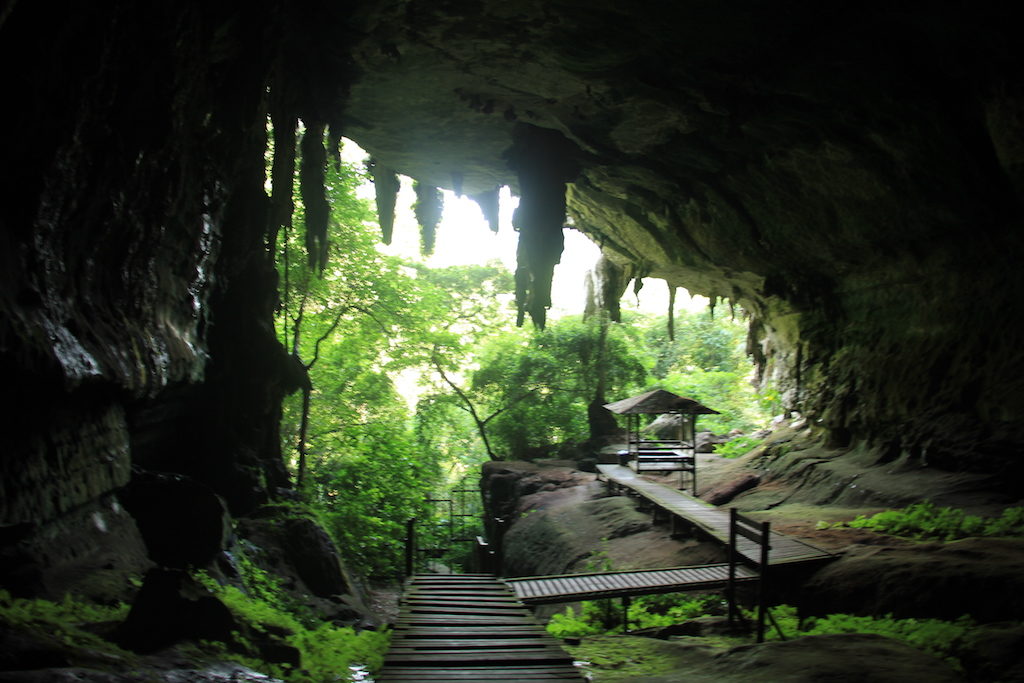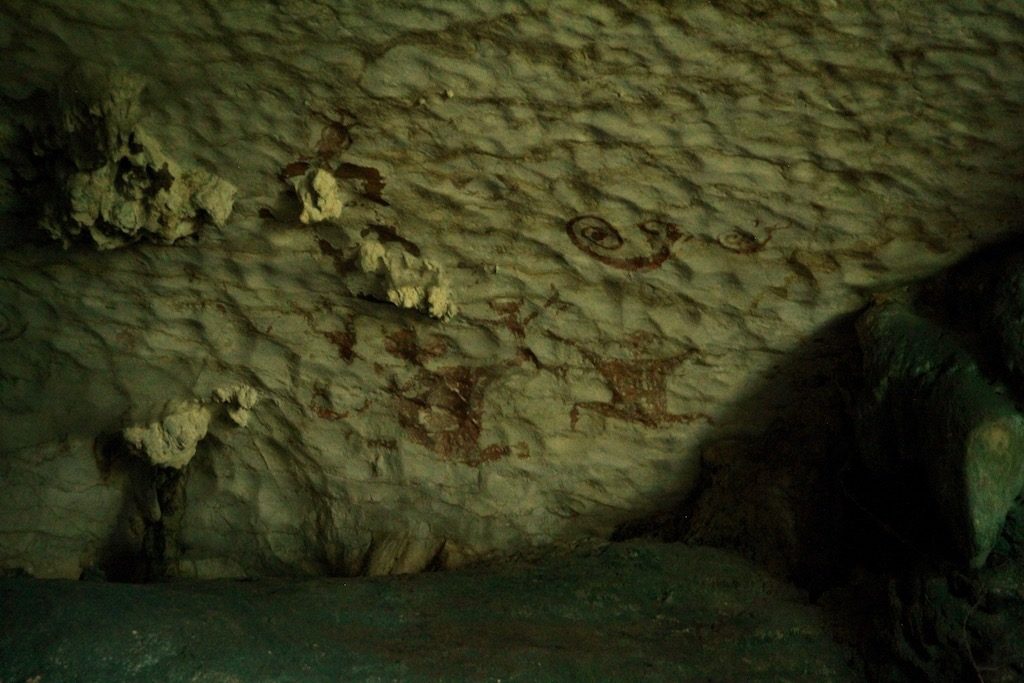 And so we left Miri without looking behind and moved to Kuching on board of a night bus. Kucing means "cat" in Malay. Cat city has it own cat museum and few cat monuments. Stay tuned.