A flip of a coin or rather a promotion in Emirates ended up in an Indonesian island of Bali being our first destination. About two weeks before our departure we learnt that the Bali volcano – Mount Agung woke up. There is smoke, local earthquakes and many people were evacuated. In case it erupts, our first accommodation will be cut off from the rest of the island.
It was supposed to be so great, diving, looking for the wreck of USS Liberty, swimming with Mantas, etc… Instead of that, just before departure I had a sinus and ear inflammation so I had to pack antibiotics together with a diving computer. They say if you want to make God laugh, tell him about your plans, right?
Nevertheless we came to Bali, starting in Canggu, in safe distance from the volcano. First impressions? Mixed. Maybe after one year of living in Mauritius my expectations are too high but in my honest opinion… Bali is overrated. I know one does not come here for the beaches (unimpressive). The number of cars, mopeds, traffic jams, noise, trash everywhere on such a small island is overwhelming. Is the whole Asia going to be like that? The way they drive here made me re-think the idea of renting a scooter and driving it with kids sitting behind me. Instead we rented a car and set off on a journey to seek the magic of Bali.
First Uluwatu temple, built in 11-th century, on the southern edge of the island, standing on a high cliff, surrounded by the park with monkeys everywhere (with which you have to be super careful – they steal stuff – I have seen one just walk to a restaurant table, take a phone from one girl and then climb a nearby roof to play with it). Despite the temple being only 30 kilometers from our place, it took us two hours to get there.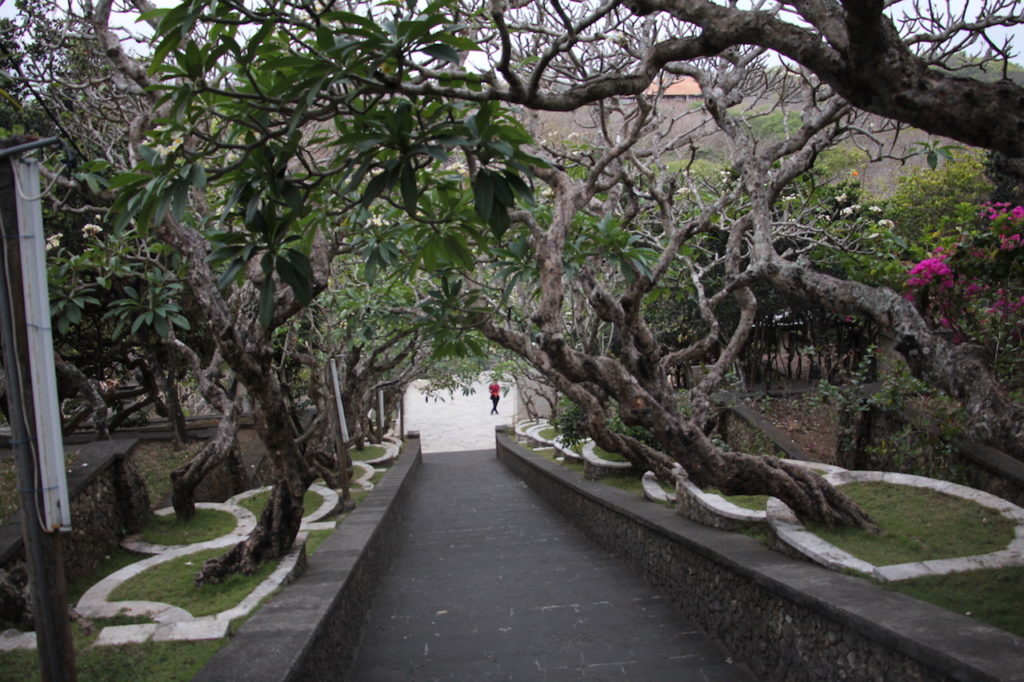 Next Tanah Lot,. As soon as you pass through a bazaar, pay double price because you are not Indonesian, you can enjoy an even more magnificent view + you get a blessing free of charge.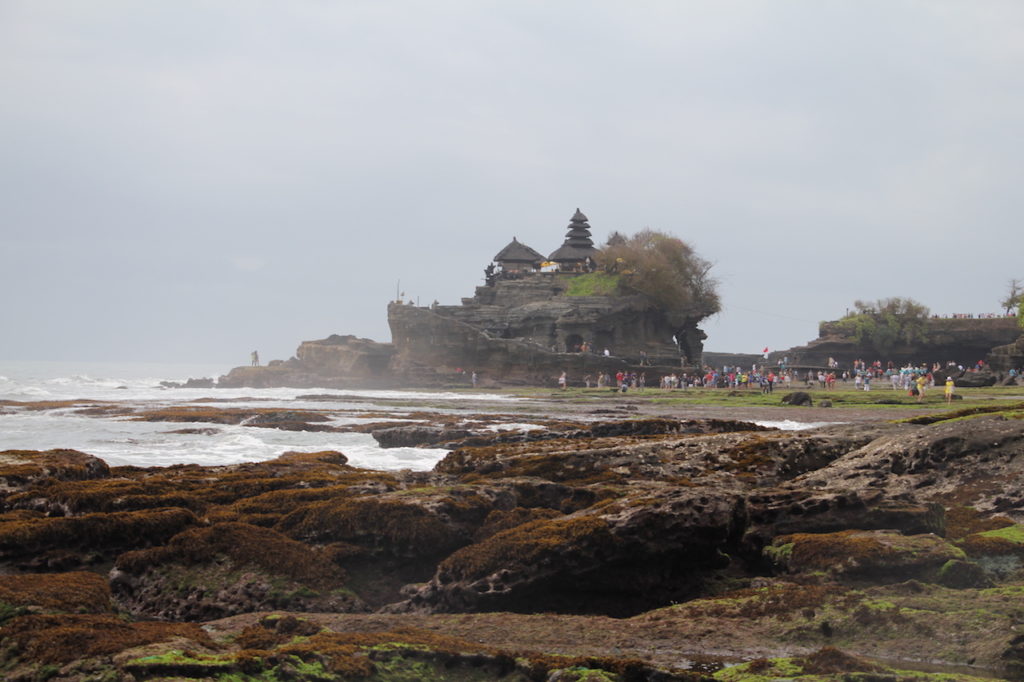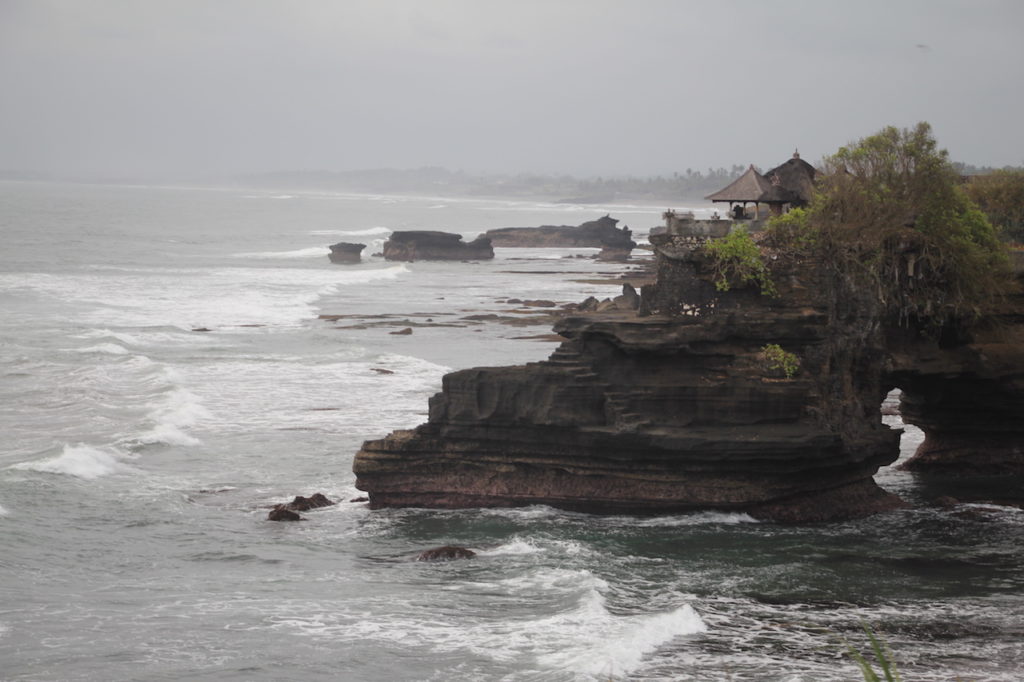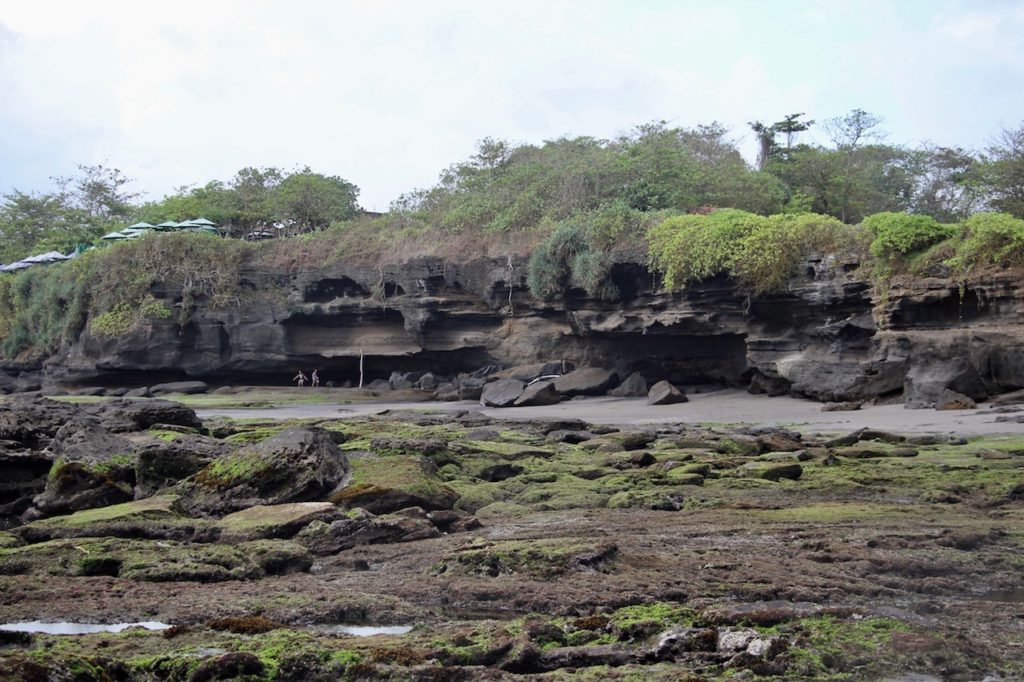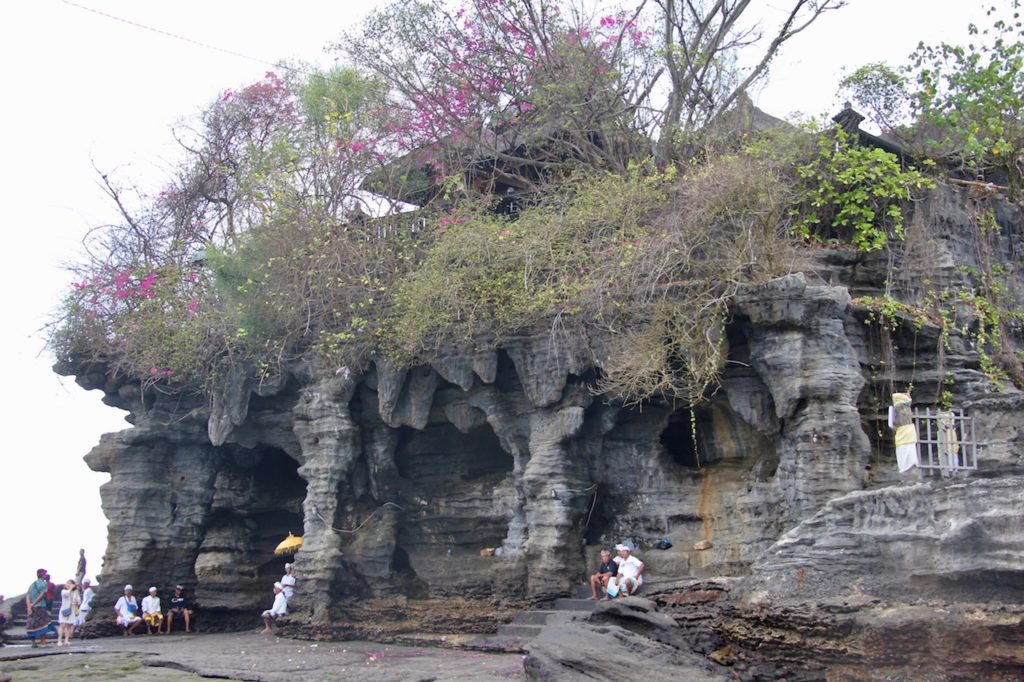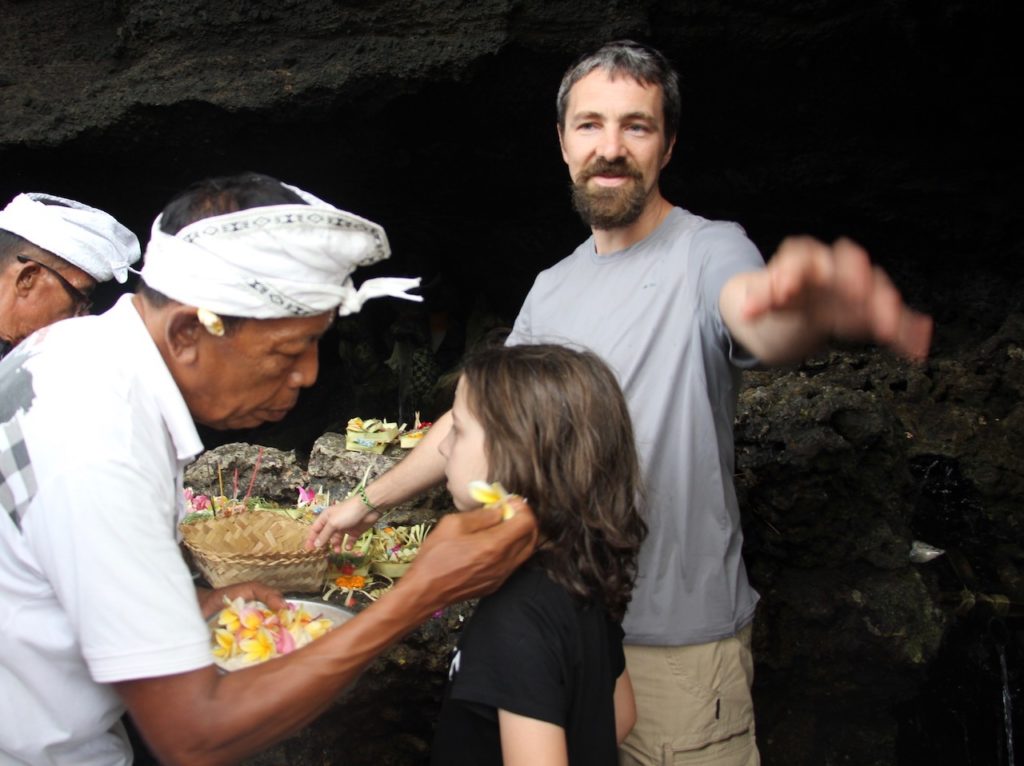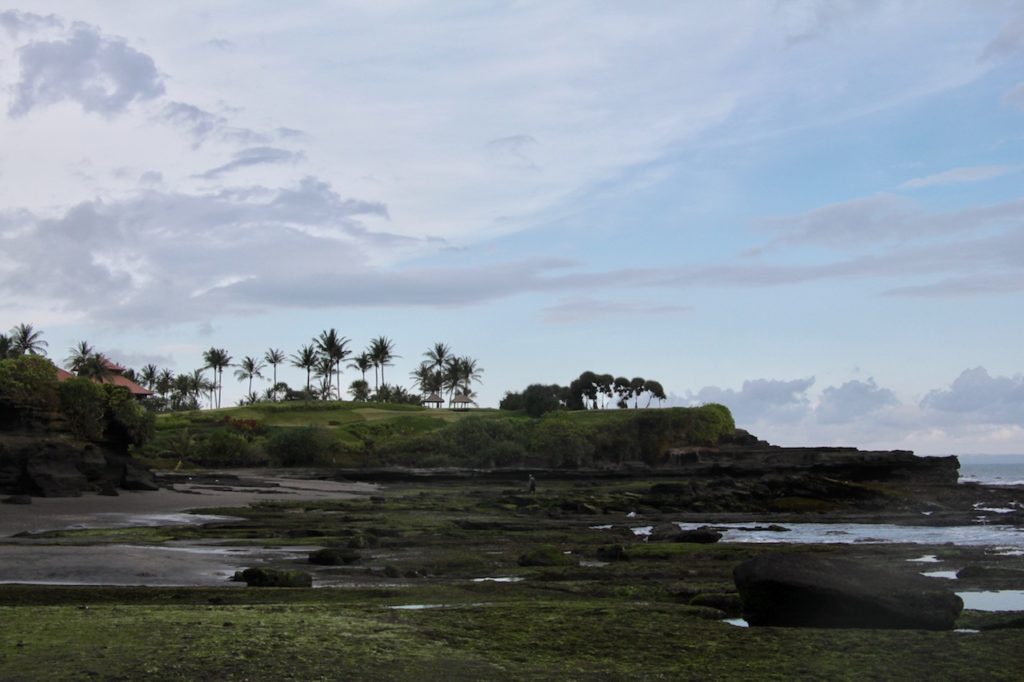 We also visited Pura Ulun Danu Bratan temple – the one by the lake, to be found on every postcard from Bali. Nice, fully packed with tourists. Then our sons were really fed up with temples.  Szymon decided to ride animal statues which someone put in the surrounding park, yelling "mom, please take picture"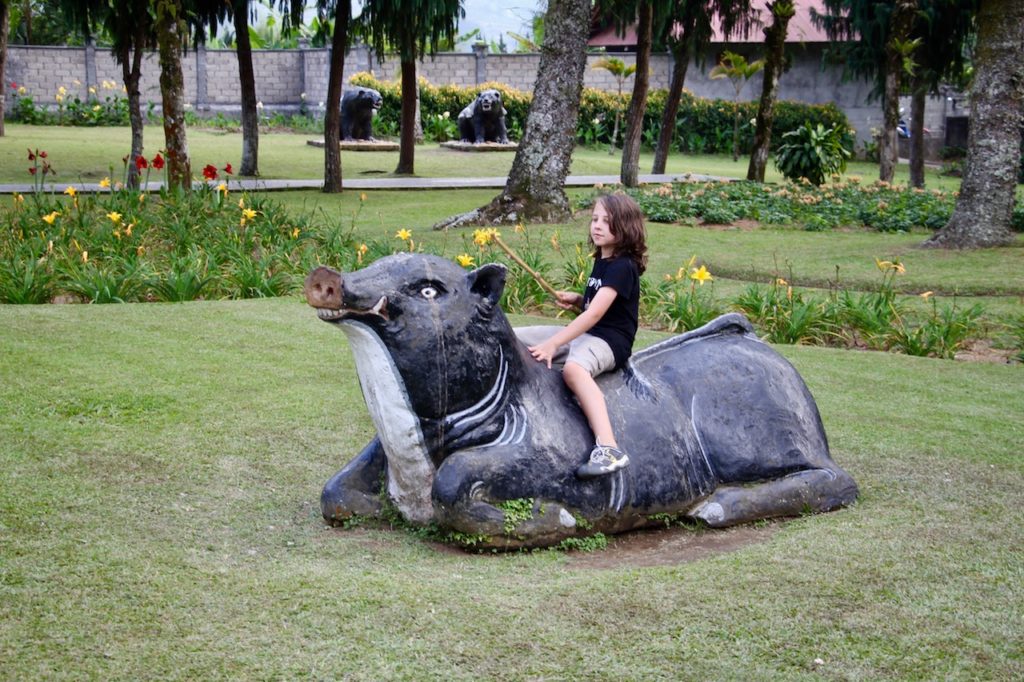 When you travel with kids you soon realize that they may not necessarily be interested in seeing what you would like to see. Spending time together requires some extra logistics. First, involve them into planning and jointly explore what we want to see or do. Second, even in the potentially most boring of temples you can find something interesting for the young ones. This way we ended up in the butterfly park where Szymon wanted to see spiders, bugs, cocoons and other filth. In temples there are ponds with fish to feed, stones to climb, bambook sticks to play or build an aqueduct.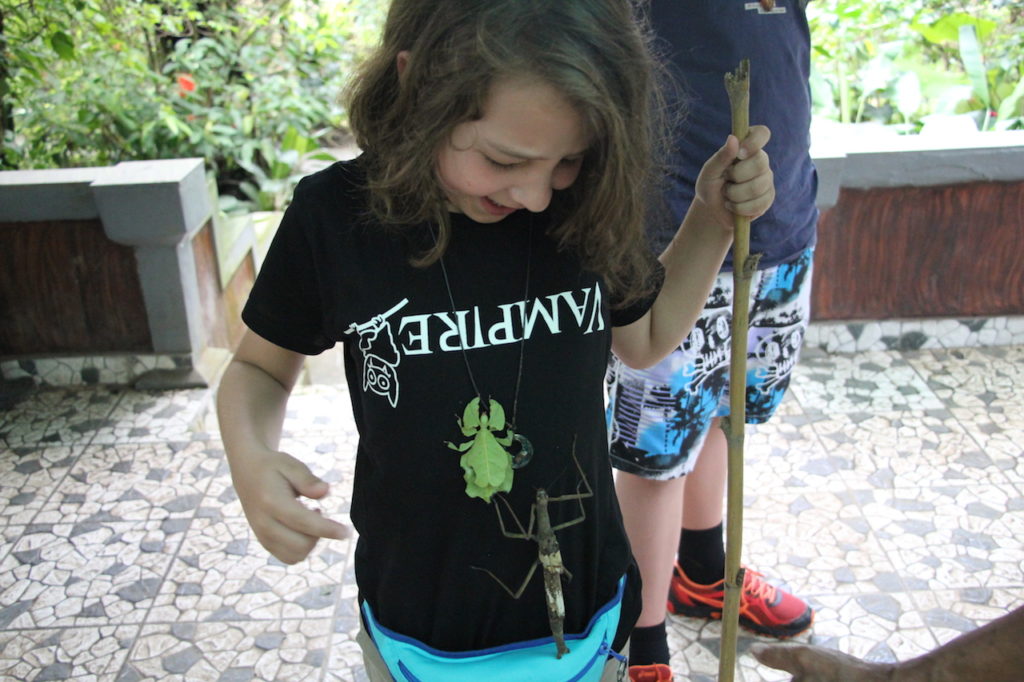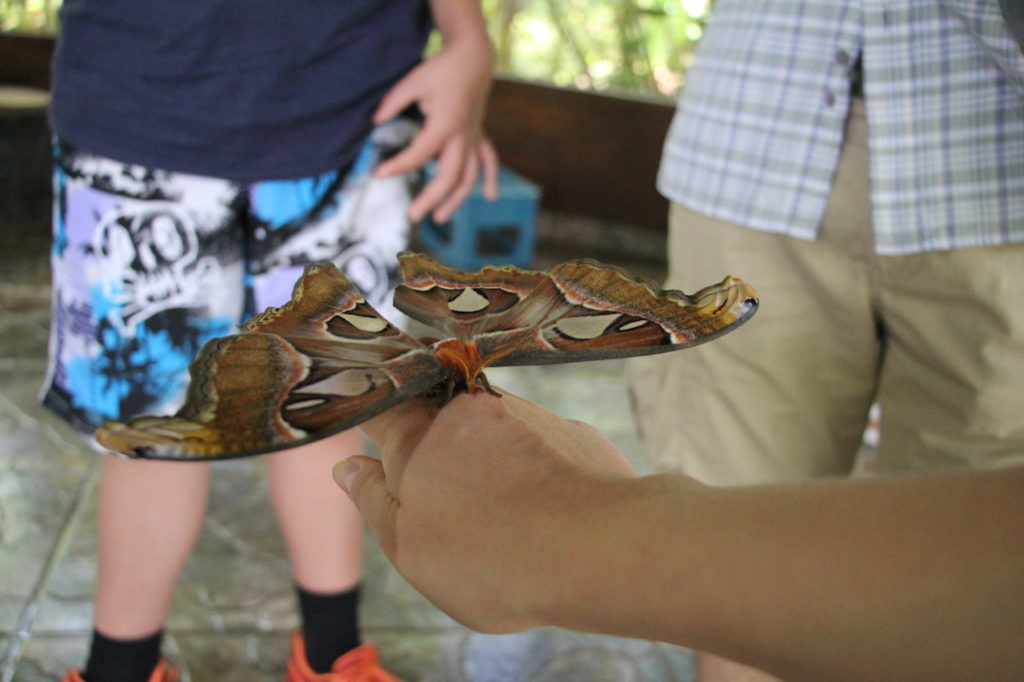 Jatiluwih rice terraces are one of the most beautiful places in Bali.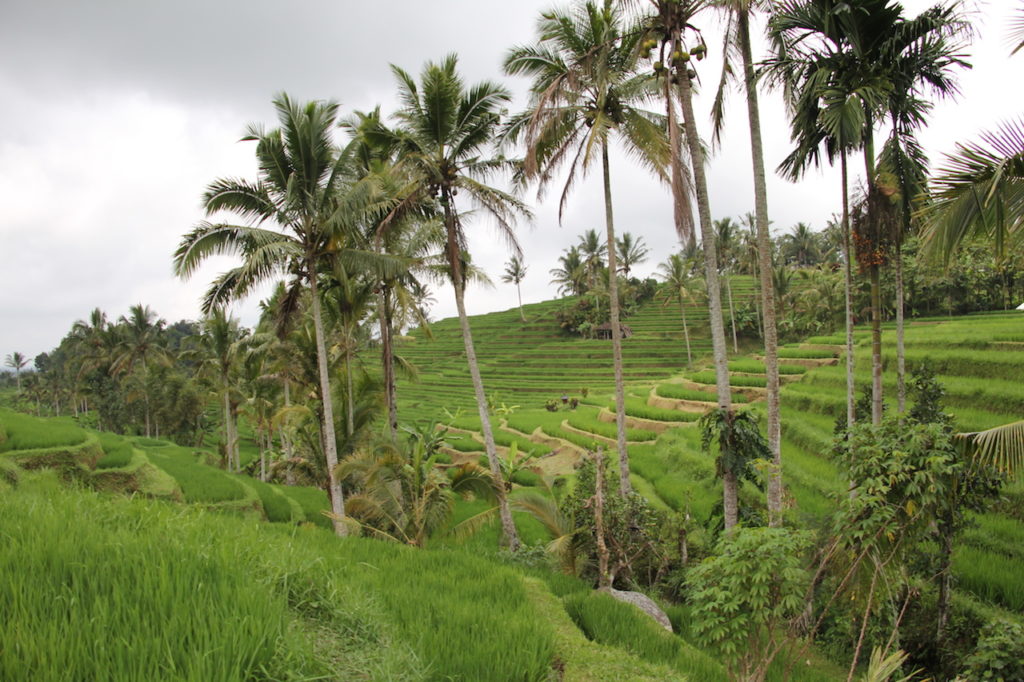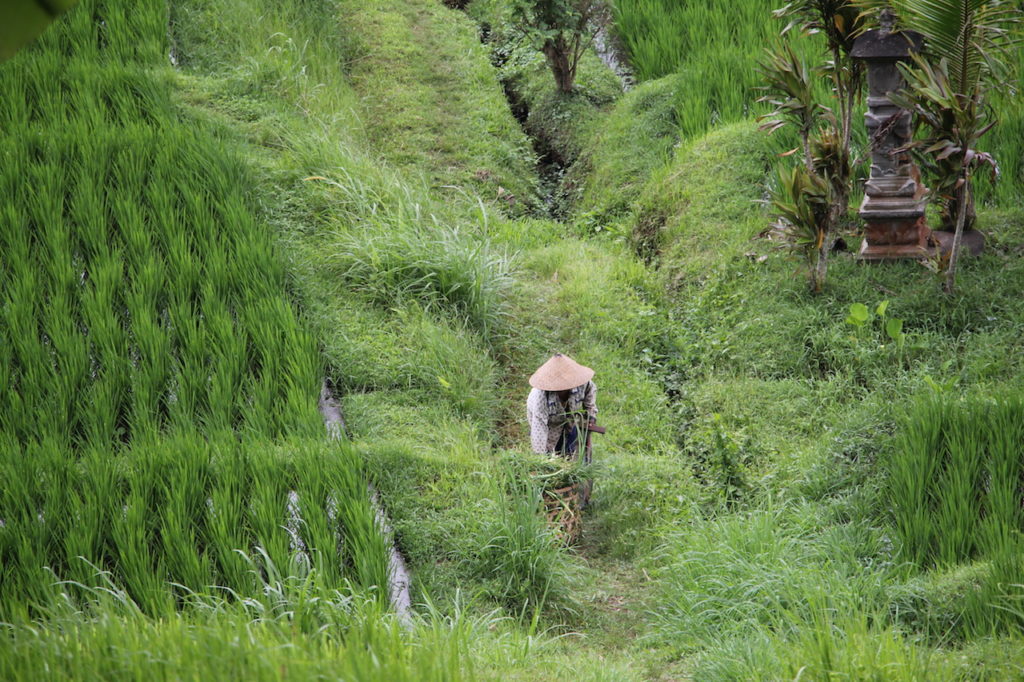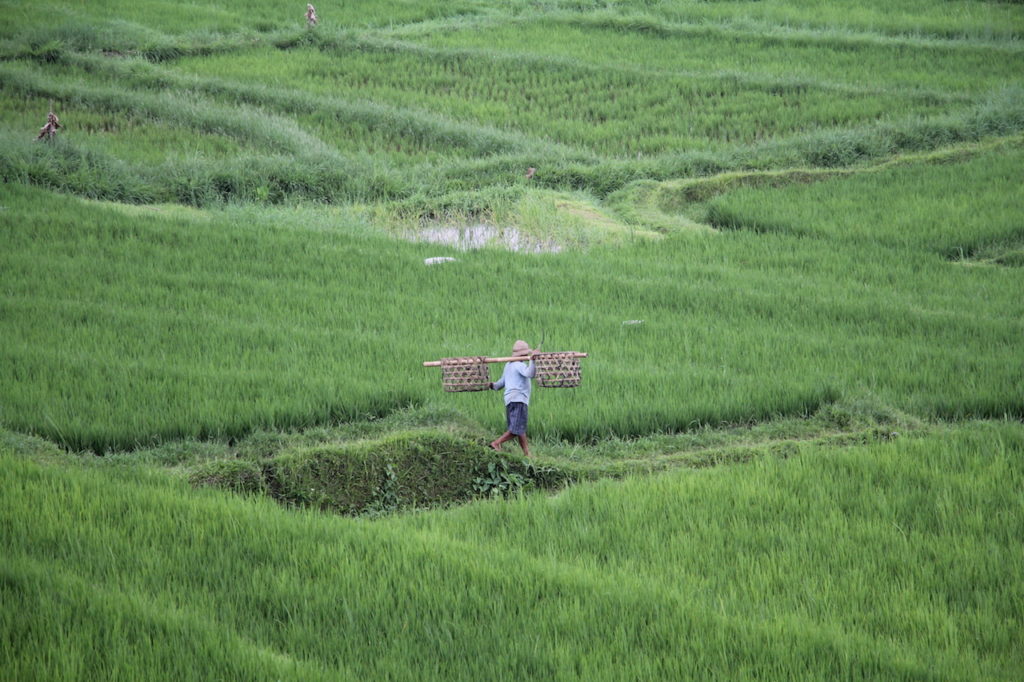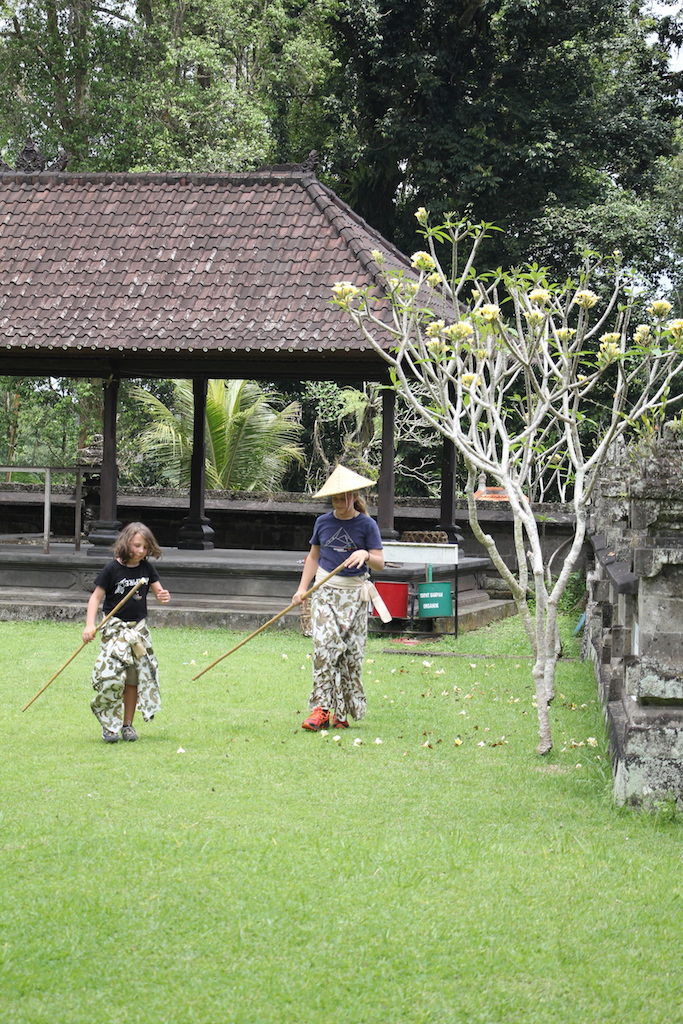 Finally we reached Ubud and I finally understood why people enjoy this place so much. Narrow streets, small temples, statues and smell of incense everywhere. In the end it is hard to tell, is it another temple or a "regular" house". Still overwhelming noise, endless lines of scooters so after a few days we have enough. Time to look for a beach and  do nothing!