Chiang Rai
We decided to go to Chiang Rai for one day and it was for two reasons.
First was Baan Dam or The Black House. In fact it is not only a house but a whole complex, a kind of artistic installation by a Thai artist – Thawan Duchanee. Mr Thawan was a painter, scluptor and an architect. There is a lot of controversy around the place. Some say this is a black temple being an opposite to the White one, that there are animal bones everywhere or it is a vision of hell or a memorial of death and vanishing. I guess everyone will find there something. I found beautiful buildings being a nice change after gold-soaking, multi-color temples. Just raw wood. Interiors filled with furniture made of animal horns and skins are not my thing but still I think it leaves a mark in your head.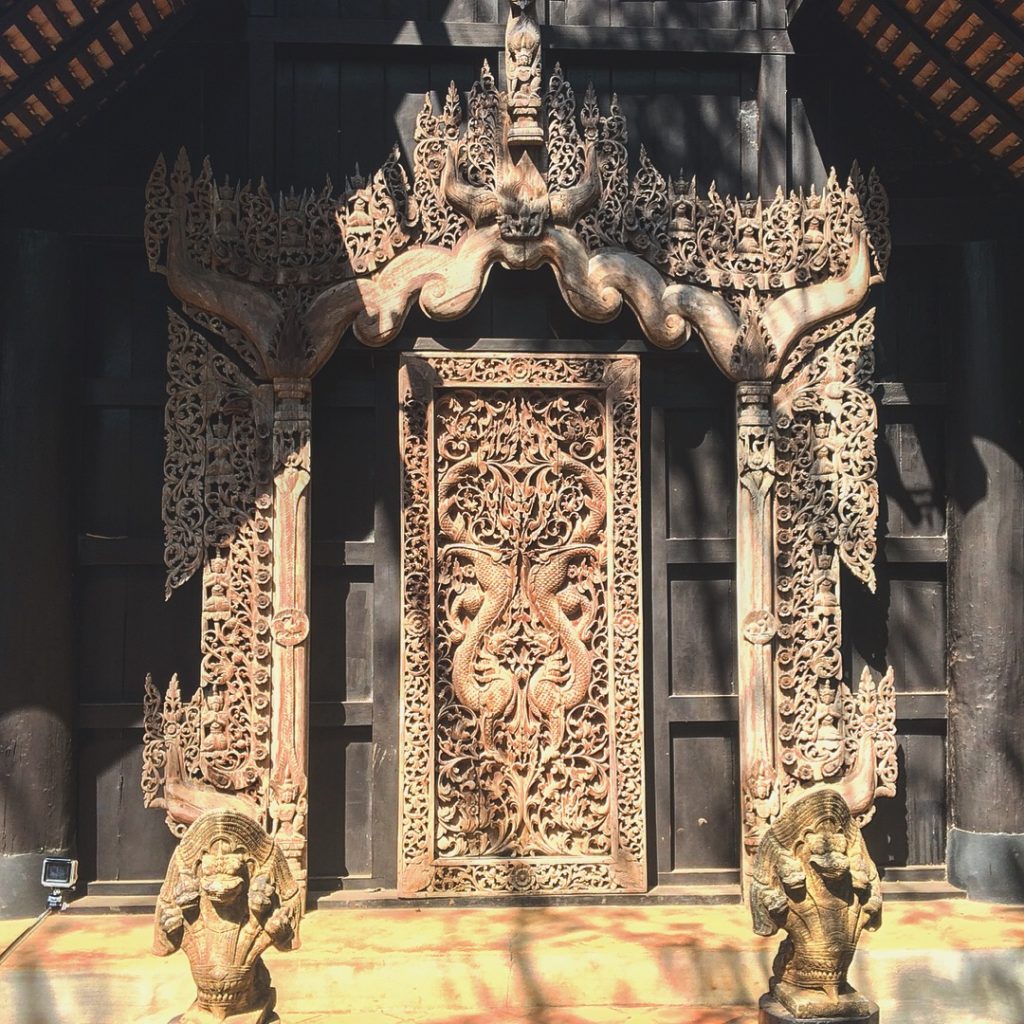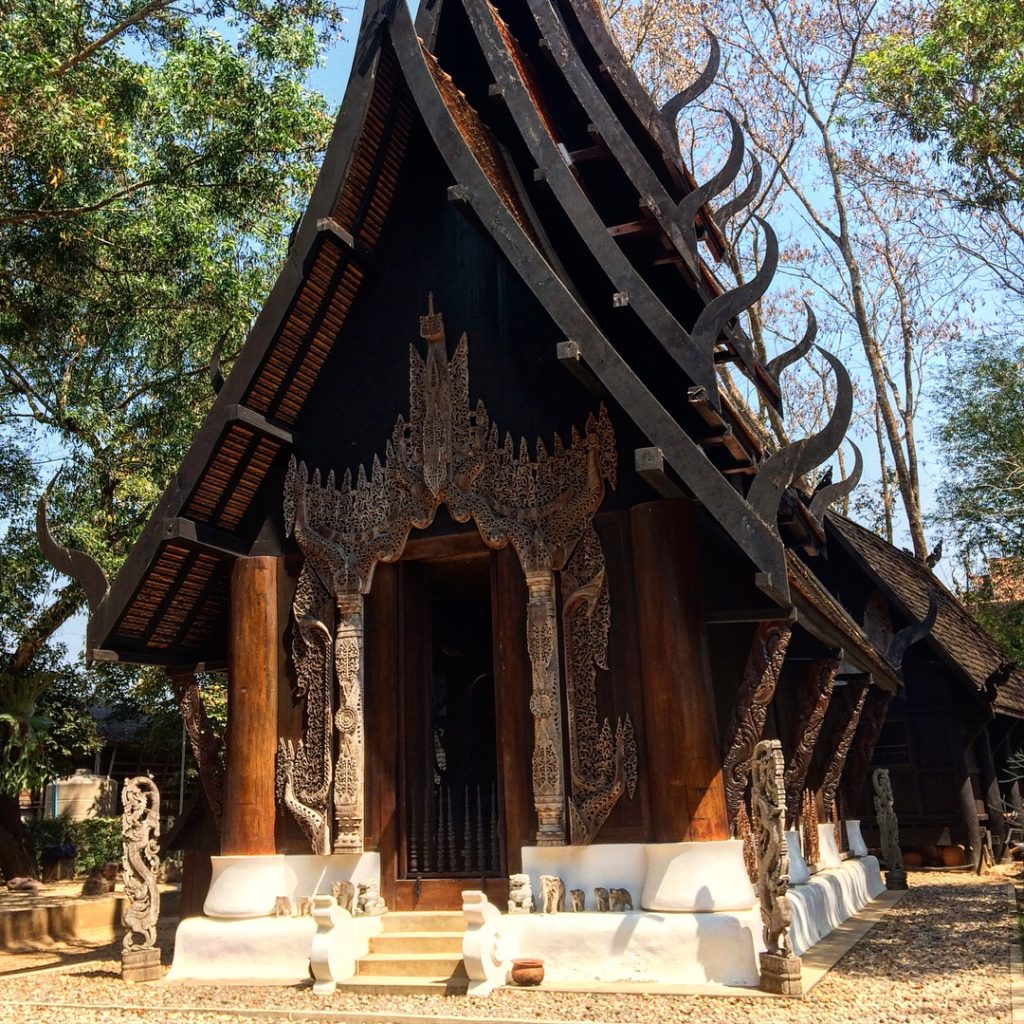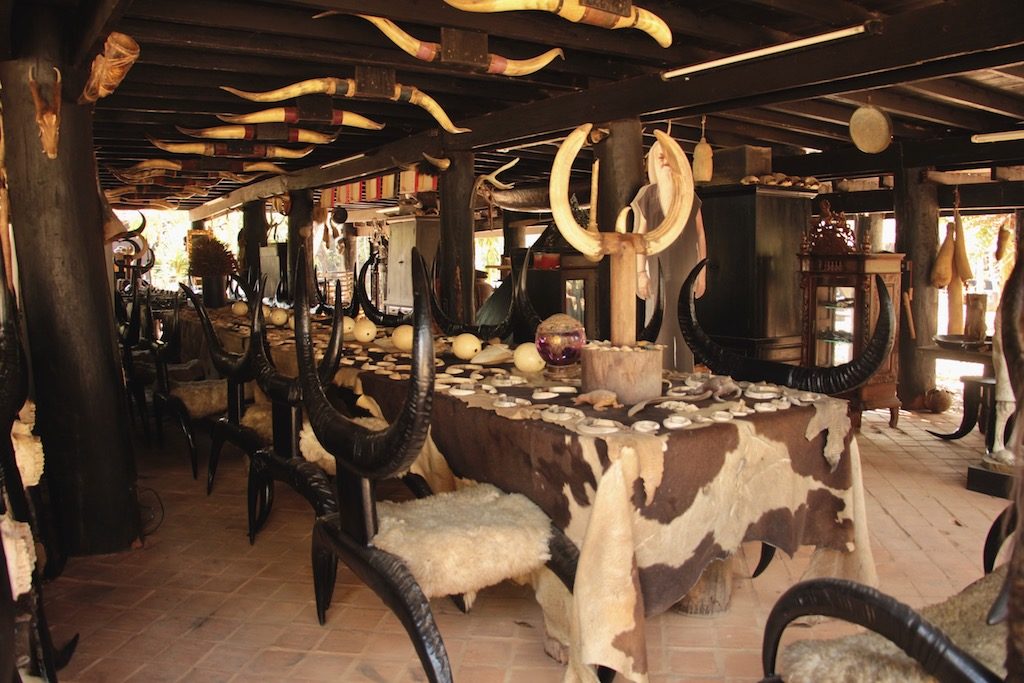 The second reason to visit Chiang Rai was The White Temple – Wat Rong Khun. A modern building, a sacred place and an art exhibition at the same time. The Temple was designed and built by another Thai artist – Mr Chalermchain Kositpipat and I strongly recommend to google this name, as what he is doing gives your brain a ride. It is not allowed to make photos inside the temple although I saw someone break this rule.
This place is totally crazy and I was roaming around with a stupid smile all the time. I do not know which is better – the glittering exterior looking like an ice palace or golden interior with the vision of good and evil and tons of very direct references to western culture. I think the Taj Mahal we have in Warsaw's district of Wilanow could take a lesson or two from this place 😉