Similan Islands and Sam Roi Yot
After leaving the Devil's den of Phuket we moved on to its extension on continental Thailand – Khao Lak. It is more of Polish Jurata than Wladyslawowo but is a stall fashion show and a bazaar. Still Khao Lak is the starting point to visit Similan Islands – another Sea National Park and supposedly Thailand's best diving spot. There are few land national parks too and a small museum covering the victims of 2004's tsunami (have you seen "The Impossible" movie?) but after Phuket experience all I was dreaming of was peace and quiet underwater.
After long debates around our budget we decided to skip a multi-day liveaboard (staying on a large boat, where you eat, sleep and dive) – for four people it costs a lot of money – and just go for a daily trip instead to check out Similans' fame. The chief of the boat was Swedish so for a moment I could feel like on a staff meeting and started missing my old company.
Similans are also a tourist hotspot so there were many boats with herds of humans dressed in fluorescent life jackets, floating on the sea. The dives were not as great as in Indonesia but still decent and to be repeated sometime in the future in the liveaboard option.
Before visiting Bangkok we made a stop in one more National Park. To get there we spent a lovely day in 5 different buses (and thanks to that cut 50% off the regular cost – this is a different story though) and ended up on Thailand's east coast. The village surprised us again by having no cars to rent but finally we found a tuk-tuk. For rent. When I saw a little blink of madness in Wojtek's eyes I knew adventure was coming.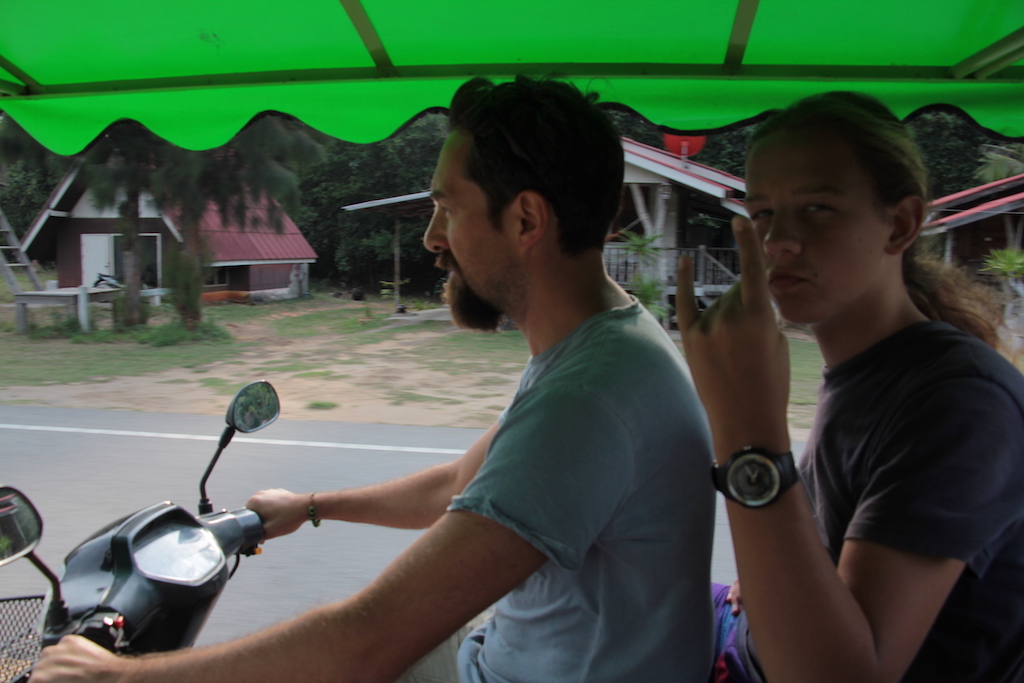 I would give a lot to describe the faces of our sons when we arrived to our bungalow on this green chariot of fire. It was only missing Christmas tree lights, twinkle-twinkle music and a unicorn on the roof. The speed meter was broken but flies on our teeth are a proof we reached 40 kilometers per hour. We spent two days driving around the park, proving that Thailand has much more to offer than crowded beaches.