Malacca and Georgetown
From time to time we need cities and a bit of "civilization" along the way. We can do our laundry, restock supplies. Or at least try… Finding flip flops for a teenager in an Asian country is a bit of a challenge. Sizes are up to EUR 42 maximum and this 42 is usually not the one you get in Europe.
From Singapore we moved to Malacca (Melaka), a small town of great historical importance as a port and a trade center. Now it has become a tourist attraction being a mix of Portuguese, Dutch, Arabic and Chineese influences. There is a Chinatown, small buildings from colonial era, narrow streets. All together it makes for a nice weekend getaway destination but not the kind I would like to come back to after seeing it once.
Jonker Walk – the main street of the old town is closed on weekends and turns into a large bazaar. Oh, what you can find there – a mix of colors, scents and sounds. Jewelry, clothes, electronics big and small, gemstones, selfie sticks, magnets, personal fans in the shape of Pokemon or Totoro and food. Everywhere. The Chineese seem to be able to boil or fry almost anything. The smells from their hawkers usually make me turn around. And there is also famous durian, king of fruits. Honestly I do not get that phenomenon. I really, really wanted to give it a chance. None of the boys wanted to join me trying it. The stink is a mix of an old sock and dry vomit, fried in the sun. I am not even able to express how it smells and no, I did not make it.
As they sell durian tarts and ice creams on Jonker Walk, I decided it is time to take the challenge. I was sure freezing it sorbet-style with remove the stench and leave only the creme-de-la-creme. It will be awesome! After the first bite I realized preserving old socks and vomit through freezing is possible. Ugh! The guys had a lot of fun and I know I will keep reasonable distance from durians in the future. I suspect all that hype is just a joke from stupid tourists. Is it? Is there any durian-fan on board?
To be honest, it is enough to spend one day in Malacca. Apart from the historical town, the rest is simply ugly. Even these old houses by the river end up with a huge H&M logo and it really breaks the spell (by the way every single Asian city or town we visited had an H&M or Bata store). Tourist attractions' enthusiasts can go on a rick-shaw ride and your bolid can be a Hello-Kitty, Pokemon or unicorn style with hundreds of small colorful lights. I recommend going solo. The music is deafening-loud so you will not have a conversation anyway.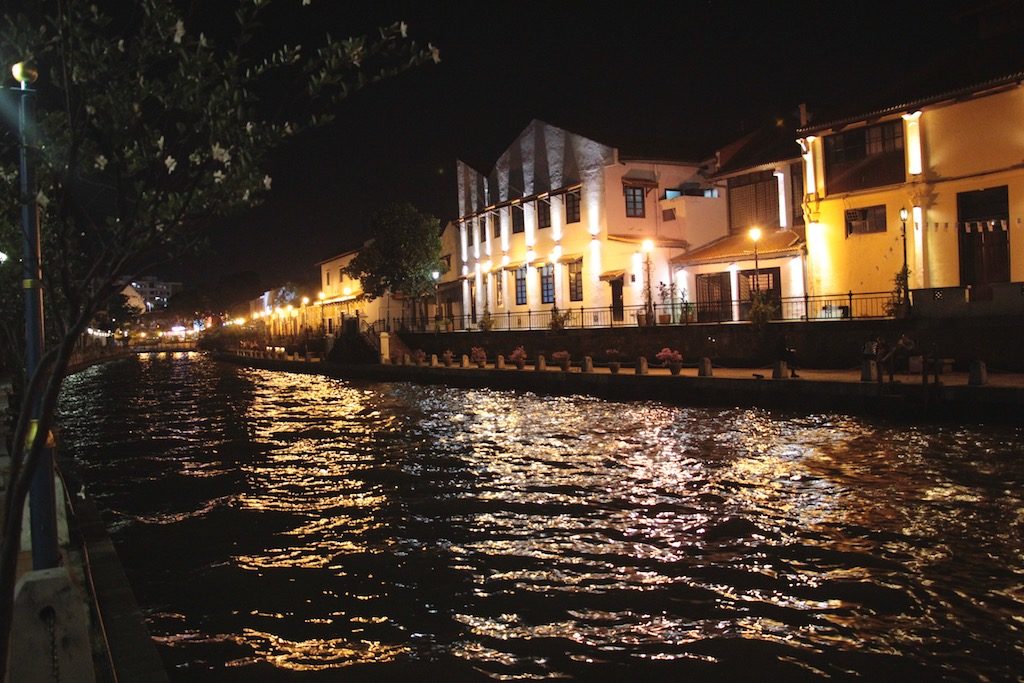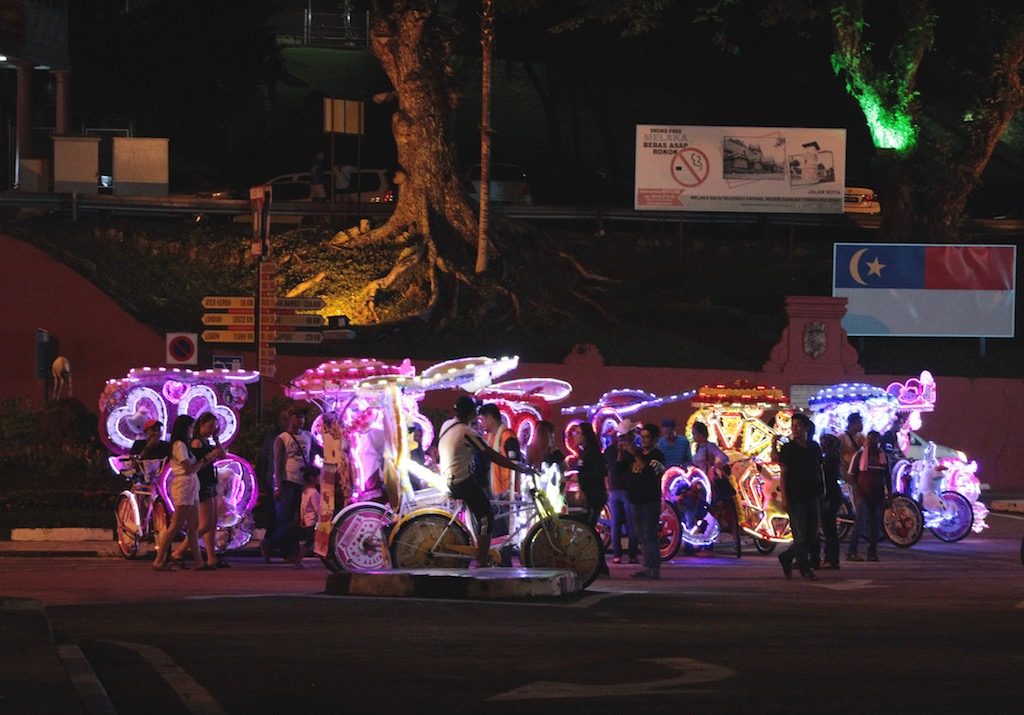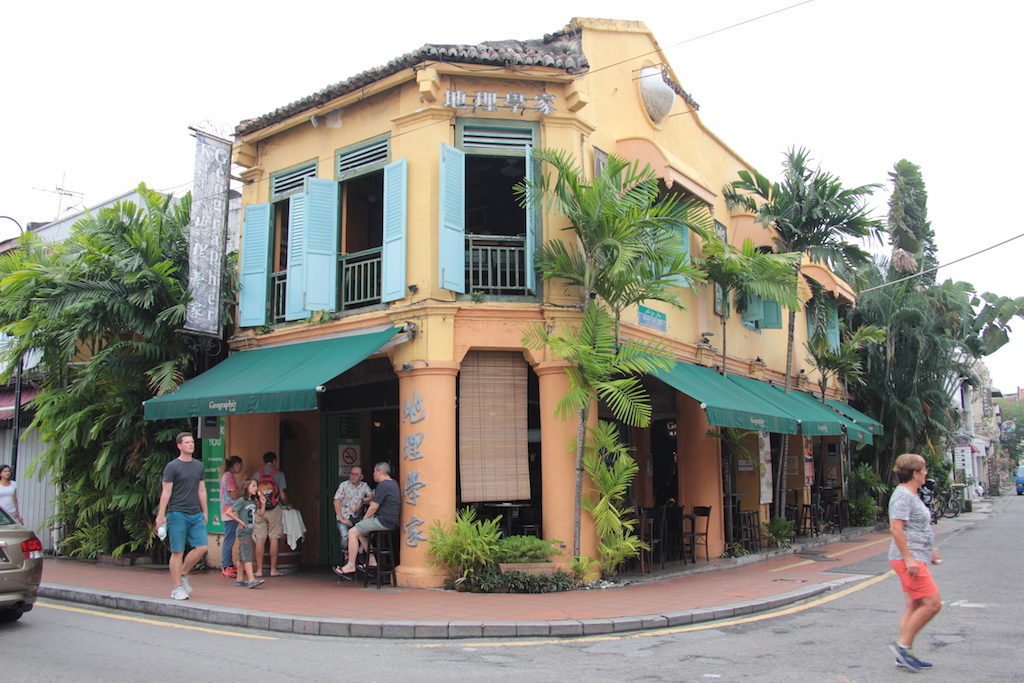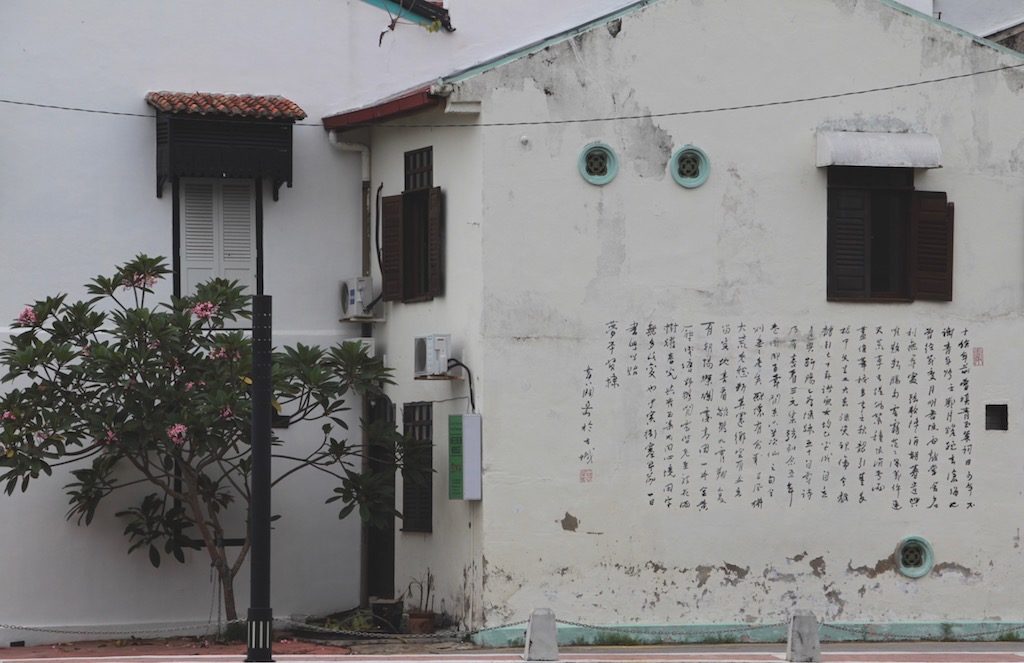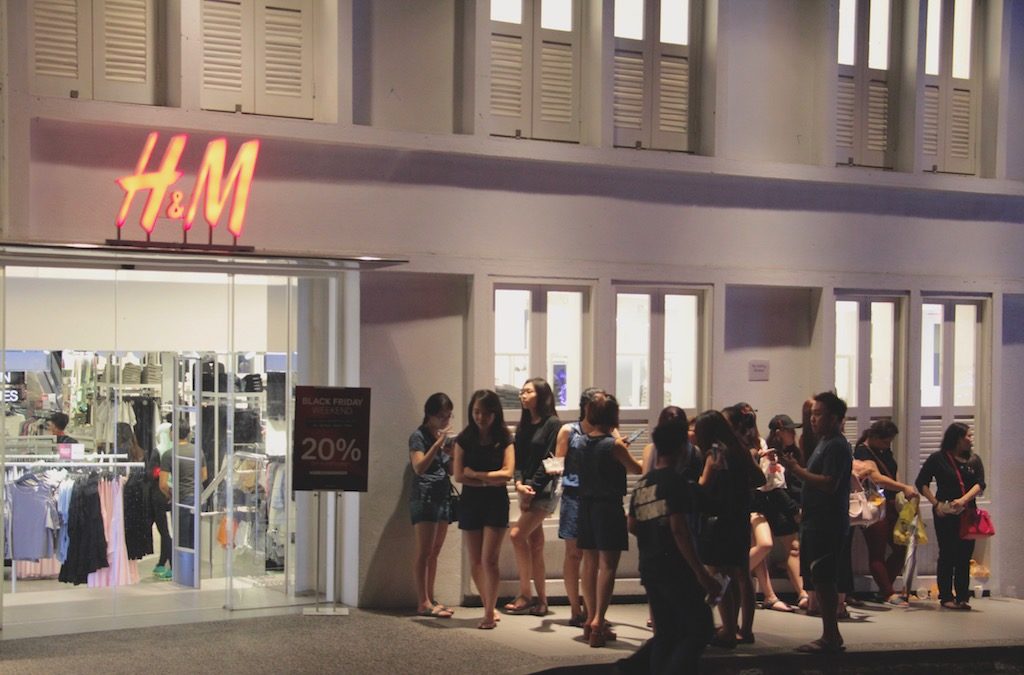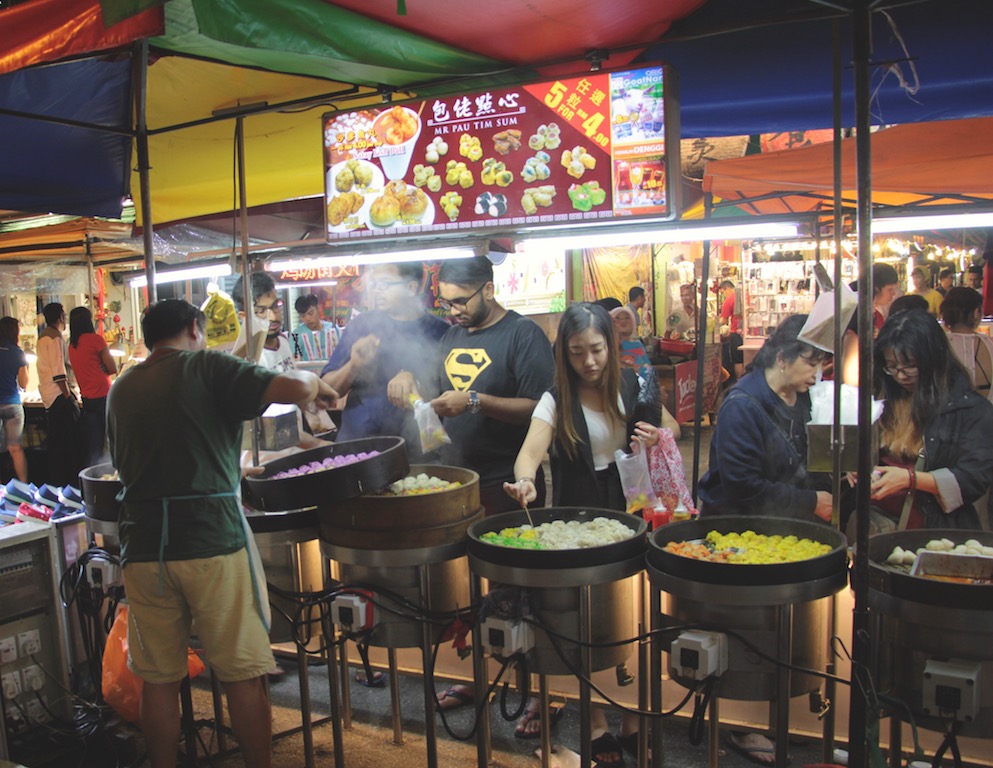 We kept Georgetown for the end of our Malaysian adventure. Located on Penang island and, similar to Malacca, also on Unesco World Heritage list. After the Malacca experience I was a bit skeptical and was really considering whether not to skip it. Finally I gave up because we already booked our hostel and as we are not in a hurry so why not. The Hostel turned out to be the most interesting place we stayed in so far. An old building – a former brothel or a shop or both as urban legend says. Nevertheless the place and its climate made us want to stay longer.
Georgetown is known for its murals. These most interesting are even marked on tourist maps and if you want to really enjoy them, you need to go for a walk early in the morning. It is not that hot yet and the streets are still empty. After 9 a.m. there are hordes of tourists crowding the best spots. Those of East-Asian orgin tend to move in large groups and take pictures of everything.
Ernest Zacharevic is the author of the most beautiful murals but local artists, hostel and restaurant owners followed and decorated their walls with their own paintings. The old town, compared to Malacca is impressive. There is Chinatown, there is Little India, there are old clan houses and there is food from all over the world. Travelling across Malaysia was a bit intensive so far and when we arrived here we were a bit fed up with sightseeing and decided to just walk and enjoy the place. Being young adventurers we still crave to be everywhere and see everything and we need to keep reminding ourselves that in fact we are not in a hurry and we do not have to do anything. Travelling is hard. All these experiences keep my mind busy processing them and I need time to slow down, do nothing, go into my nothing-box. Have a good sleep, breakfast, morning coffee and then just stare at people or help my son study geometry.