There's a road from Vegas to nowhere…
So it happened Las Vegas will be on our route. I would never go there freewillingly but tired of heat, dust and dirt and having in perspective a very long drive back to California, we decided to make a stop in this city of the devil and recover.
"The luck of the blind" should be our second name because on Airbnb we found a place we can easily call the best one so far in this trip. It was the cheapest (in the US), the biggest and the most luxurious. Who would have thought that watching movies in a bath tub and eating in bed with clean white sheets will make us so happy.
On the last evening we decided to see the city and walk along the main street (because this city is in fact only this one street, the rest is just "backyards") and the magic disappeared. Huge lunapark for adults, crowds of people dressed like for a wedding, soaked in perfume of all kind… a mix of lights, colors, sounds and scents and all that in almost 40 celcius degrees heat. The amount of "sugar in sugar" and concentration of kitsch per square meter was way more we could handle.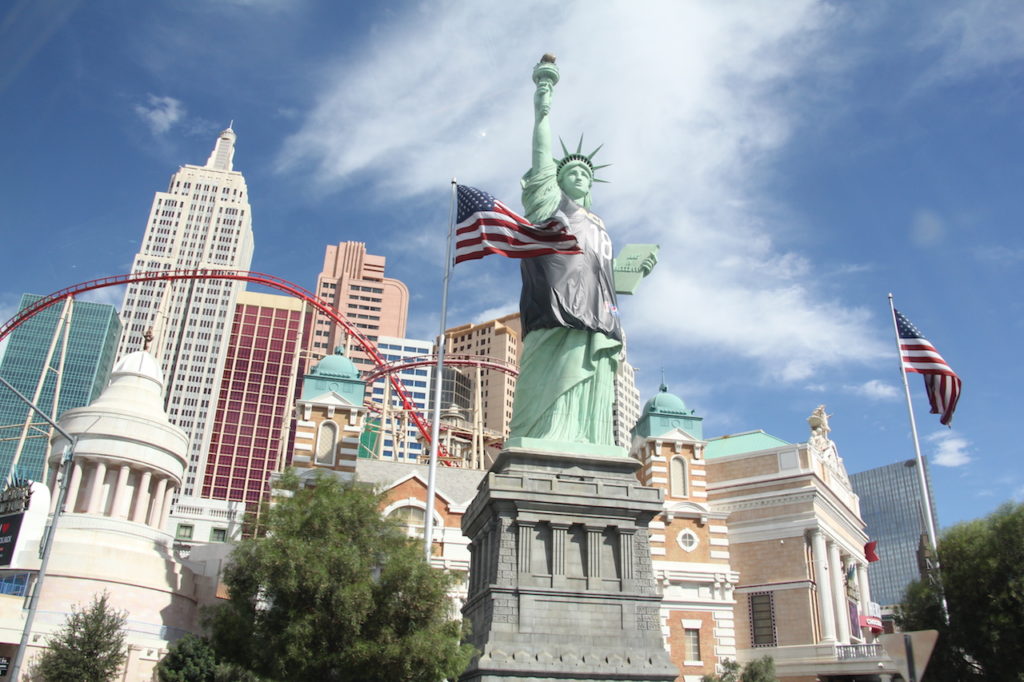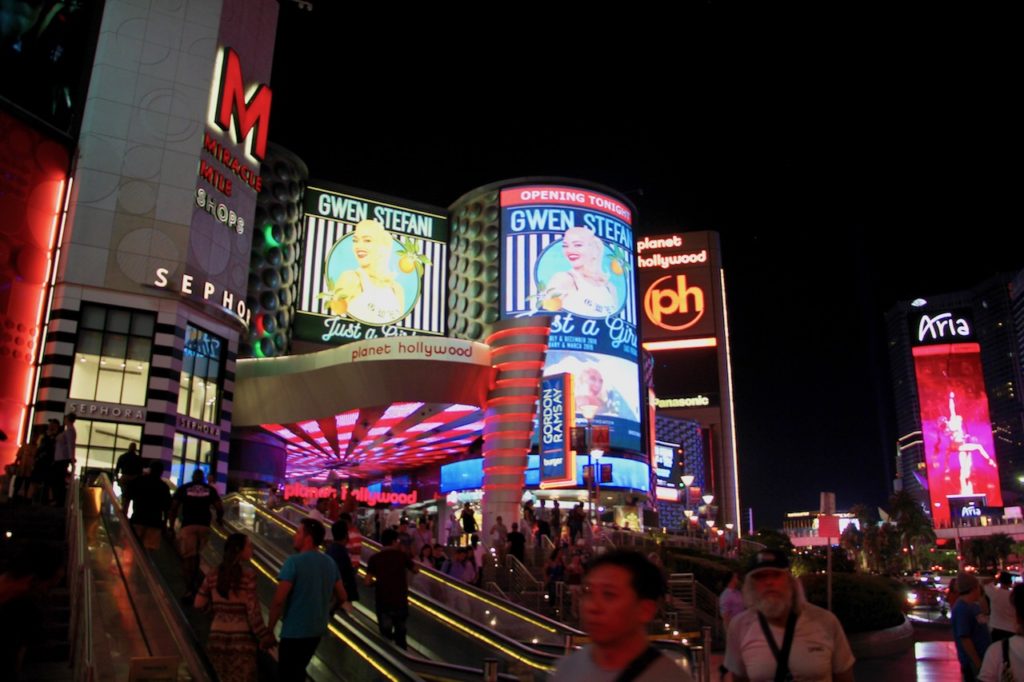 So we escaped.
We escaped to the Death Valley to see if the spot with highest ever recorded temperature on Earth is really so deadly. It was fun watching the temperature rise with every kilometer, especially knowing that we started from 40 degrees in Vegas. And it was fun as long as we stayed in the air conditioned car. The road goes through a salty desert, a truly martian landscape yet at the same time coloful and beautiful. Finally the thermometer showed +54 degrees. After leaving the car it feels strange – you do not sweat because it is so hot that the sweat dries out immediately. The skin burns and even my inner heat-loving lizard soon starts dreaming about going back into the car. It is truly a devil's den.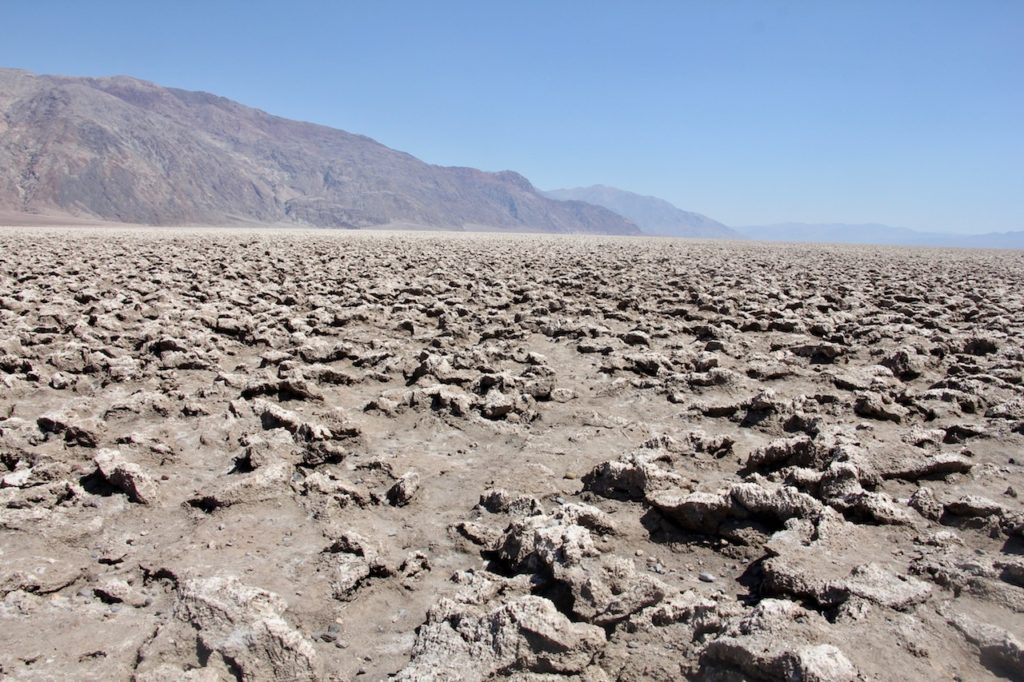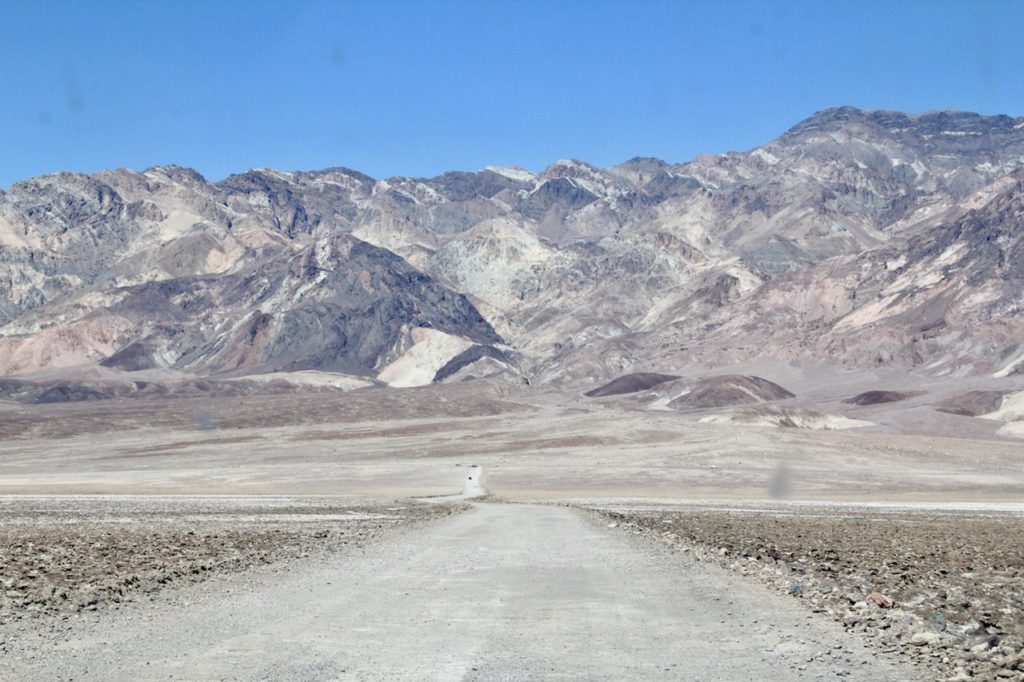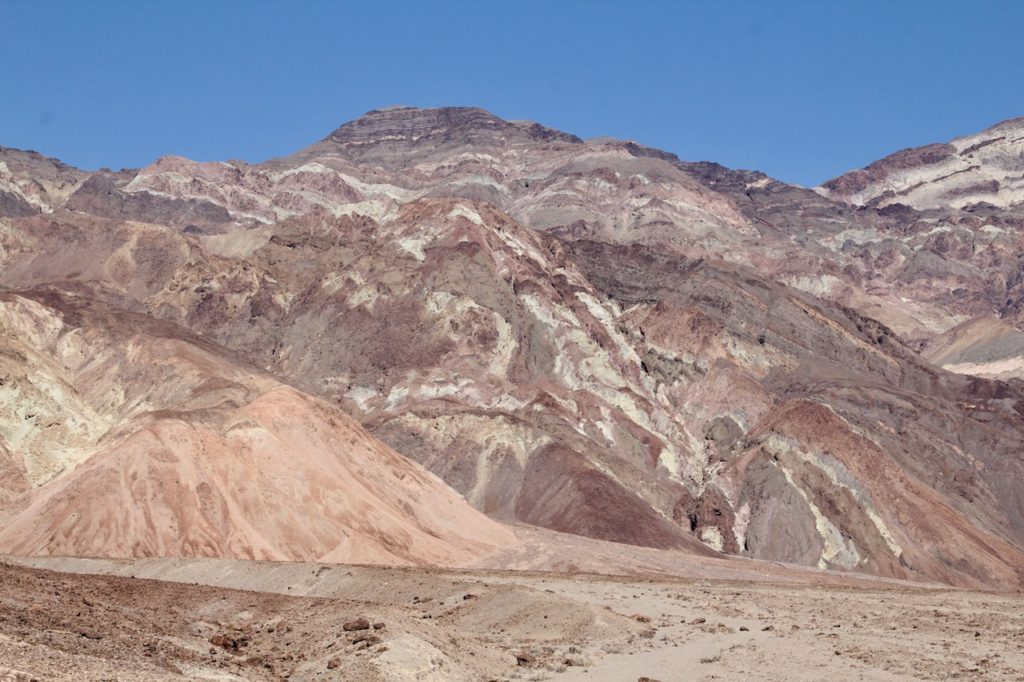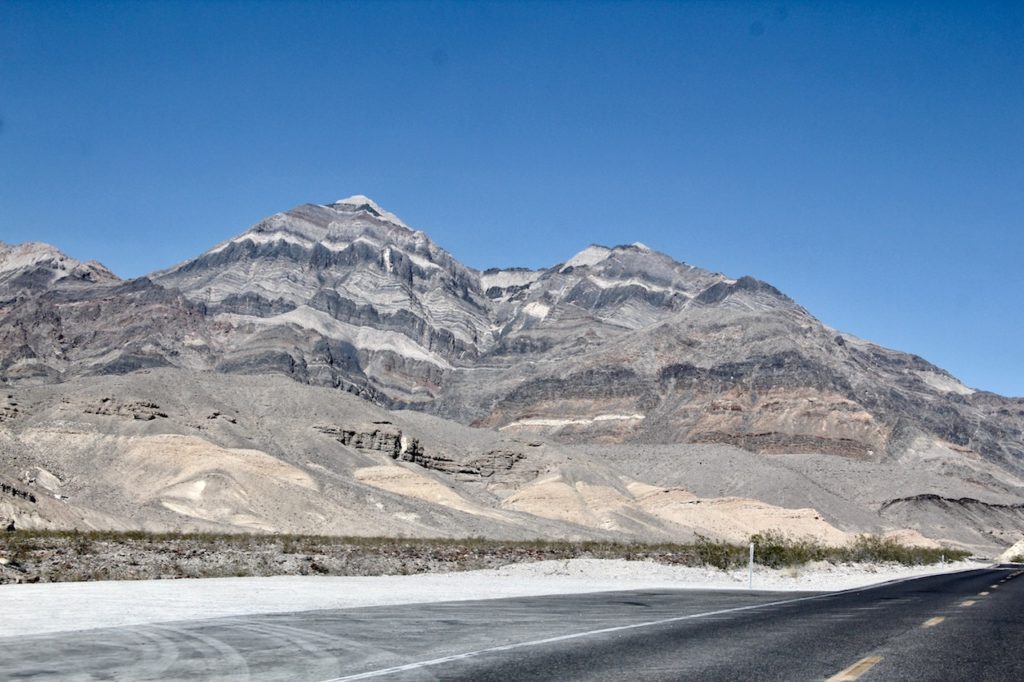 Leaving Las Vegas we again turned into Route 66 but this time for a reason – to see the legendary Bagdad Cafe. Yes, the one from the movie with this beautiful and sad song – "Calling you". The movie and the song are somehow important for us so when the guy at the bar turned the song on, my eyes got wet immediately.